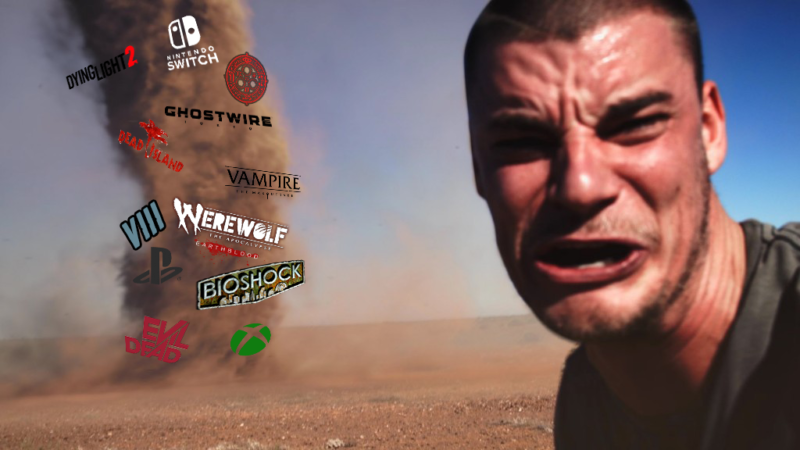 Welcome once again to the hype list! As I have done every year since 2016, I've gathered together the biggest games rumored (or in some cases announced) to be appearing at that year's E3. Well, this year… there isn't an E3. Instead, multiple different events will be streaming over the course of the summer, showcasing a host of new titles releasing at the tail end of this console generation and helping to kick-off the next! From things like the new Summer Game Fest to old standbys like the PlayStation State of Play streams, there's tons of ways we may be getting new looks or first glimpses of our next favorite titles on Next-Gen systems.
Here's a collection of titles that are either expected to be seen or rumored to be revealed, during this year's summer of events. Remember, especially with E3 canceled, there's no guarantee we'll be hearing from some (or possibly even any) of these games this year. Schedules have been forced to shift around, businesses are scaling projects back, and more roadblocks may have gotten in the way of some of these being shown off. That includes titles that have already been announced and are waiting for another chance in the spotlight.
ANNOUNCED
The Outlast Trials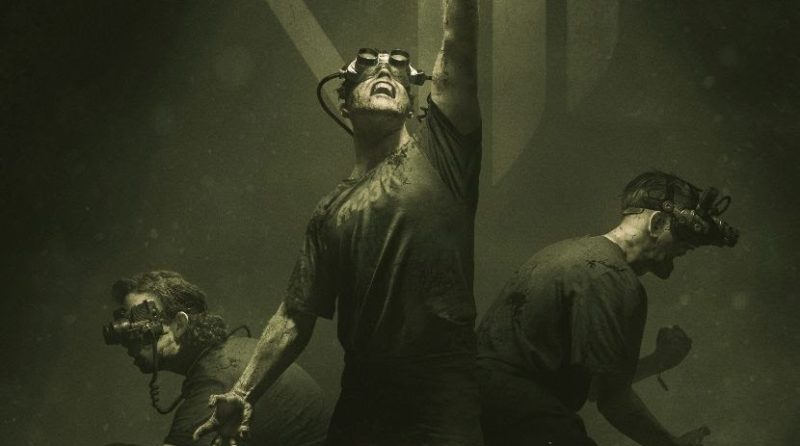 Being the third entry in as famous a franchise as the Outlast series, you'd assume that we'd have heard just a little bit more about it by now. The Outlast Trials, an all-new multiplayer title set in the Outlast universe, was announced back in December, and we haven't heard a peep since. Even in its announcement, we really didn't get a whole hell of a lot of information. A piece of promotional artwork was released, showing three terrified men wearing what appear to be Nightvision goggles, and a brief description that the game would be set during the Cold War (which would make it a prequel to the previous two entries). At this point, the odds are fairly good we'll be seeing The Outlast Trials make an appearance in order to hype up a next-gen platform, as it currently has no announced platforms.
Dying Light 2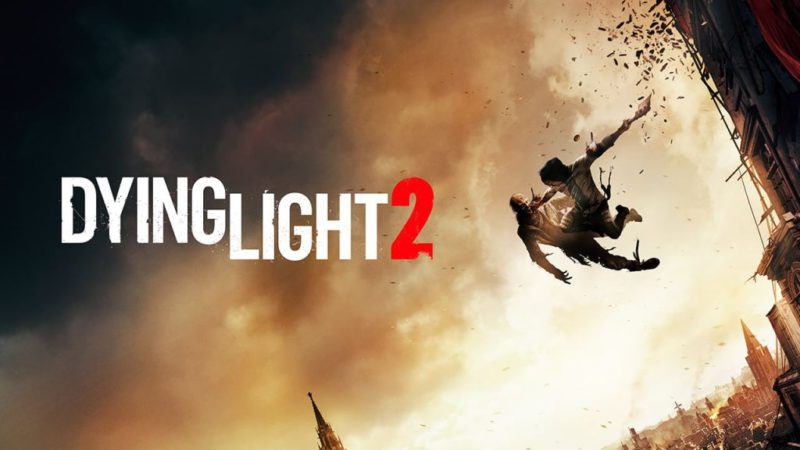 While Dying Light 2 was originally slated to release this spring on Xbox One, PS4, and PC, it was regrettably delayed indefinitely in an announcement made this January. Considering that announcement was made before the Covid-19 pandemic lockdowns, odds are good that was marketing speak for "delayed to next-gen." Especially considering some of the wild things we've heard over the years in regards to its game design, we may be in for a real treat. Seeing as how it was shown off previously during Xbox's E3 event last year, we'll probably be seeing it during whatever stream Xbox plans to reveal the bulk of their Series X titles in.
Vampire: The Masquerade — Bloodlines 2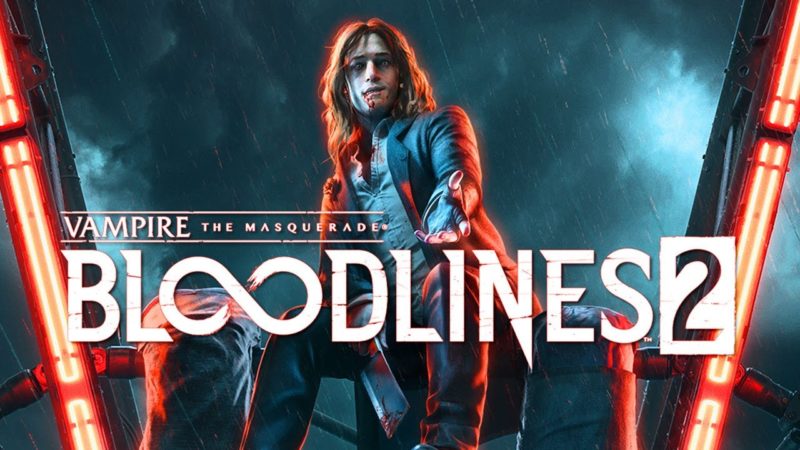 This one we've technically already seen, as it was part of Microsoft's Xbox 20/20 stream a few weeks ago, but I wouldn't be surprised if we saw more sometime soon. As it was part of that stream, which was highlighting next-gen titles, it's all but straight-up confirmed now to be a cross-gen release. We can't wait to hear more.
Werewolf: The Apocolypse — Earthblood
While it may not have quite the spotlight that its bigger sister franchise has, World of Darkness' other franchise focusing on the denizens of the night is indeed getting a new video game as well. Announced last October with a short teaser, WTA: Earthblood was set to release on current-gen systems some time this year. Seeing as the year is already half-over and we still haven't seen even so much as a fart from this game since, it was probably quietly delayed. As next-gen draws closer, it too will have to make the choice to stick to its guns or jump ship to beefier hardware.
Ghostwire: Tokyo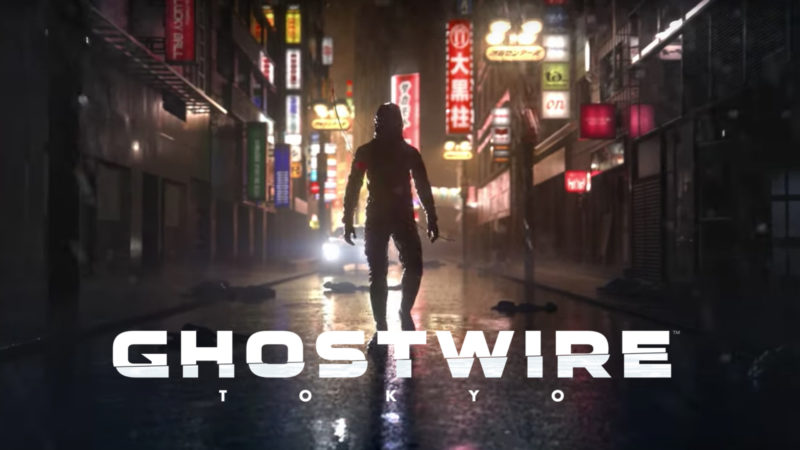 While we aren't ready to actually press F on The Evil Within as a franchise, we must move forward and look at creator Shinji Mikami's next project, Ghostwire: Tokyo. We know basically nothing about it, outside of the short and nigh indecipherable teaser from last E3 and ex-Tango dev/hype woman Ikumi Nakamura's comment that it was "spooOOOoooky", we're just waiting on more information at this point.
Paranoid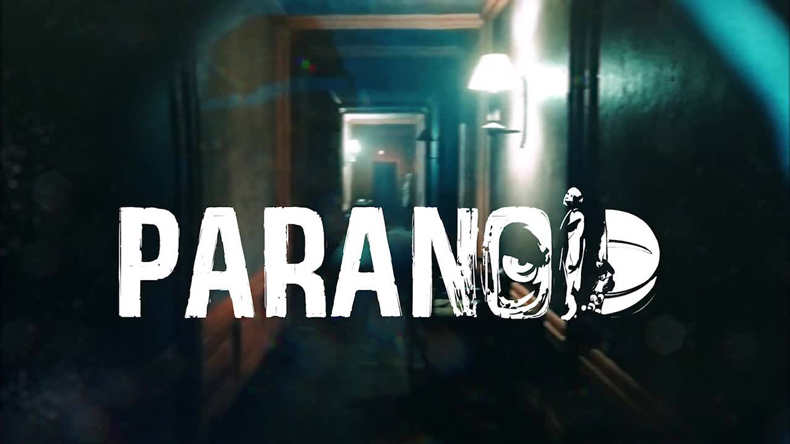 Announced over a year ago now, Paranoid is the latest title from the team behind the detrimentally horny Agony, and it looked like a real treat. Following a man searching for his 13-years-missing younger sister, Paranoid looks incredibly unsettling and deeply disturbed. For the time being, it's a Steam exclusive, although Agony has since been released on consoles as well so there's a pretty good chance Paranoid will follow suit — whenever it gets released.
Carrion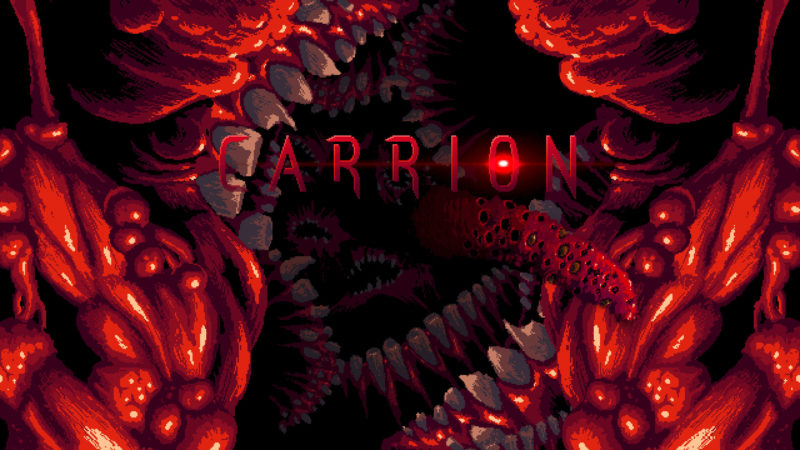 Announced two years ago, 'reverse-horror-game' Carrion captured my imagination completely and I've been eagerly awaiting more ever since. After having changed publishers last year and receiving a demo last October, we have yet to hear more about it in quite some time. Having been let down by the quiet death of several indie games in the past (most notably Allison Road and Noct), I've been desperately hoping that Carrion is still on its way to consume us all.
Dead Island 2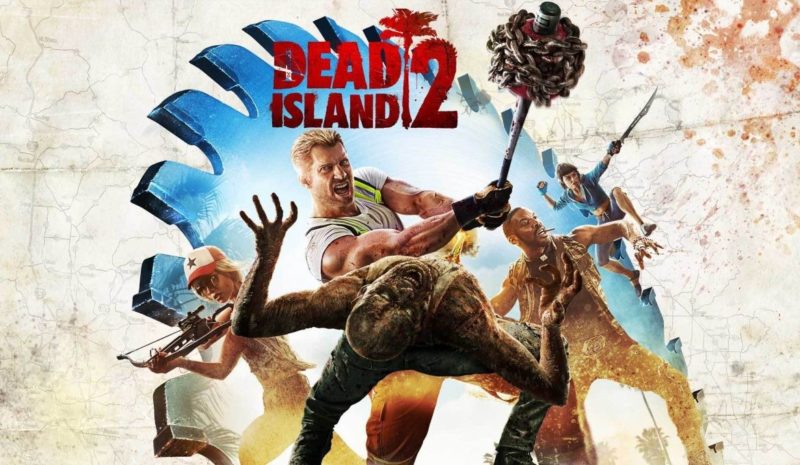 Remember Dead Island 2? Yeah, believe it or not, this game still isn't technically dead — in fact, we recently got an update that the game is in active development over at Dambusters Studios. The original game never really went down in the hall of fame, to be fair — it's two biggest accomplishments being the stirring announcement trailer (which was completely unrepresentative of the final product) and helping kick off the much better Dying Light from the original developer. Despite the 2 at the end of Dead Island 2's title, it will actually be the 4th entry in the series, and from the looks of things the first title for next-gen systems. It'd actually be pretty funny if this new version of Dead Island 2 was shown off during the upcoming PS5 reveal stream, as the original 2014 reveal was during Sony's E3 PS4 event.
BioShock 4
This one has been a long time coming, but we do actually have confirmation that it's happening. Whether or not it'll be revealed this year is a different story, but a fourth BioShock game was officially announced last December. We still don't know anything about it beyond its existence and the new developer behind it (Cloud Chamber), but it's coming in just a smidge too late in the game to release on current-gen platforms. In fact, other than the BioShock Collection, the franchise skipped this entire generation, with the last title (BioShock: Infinite) having released all the way back in 2013.
RUMORED
Resident Evil 8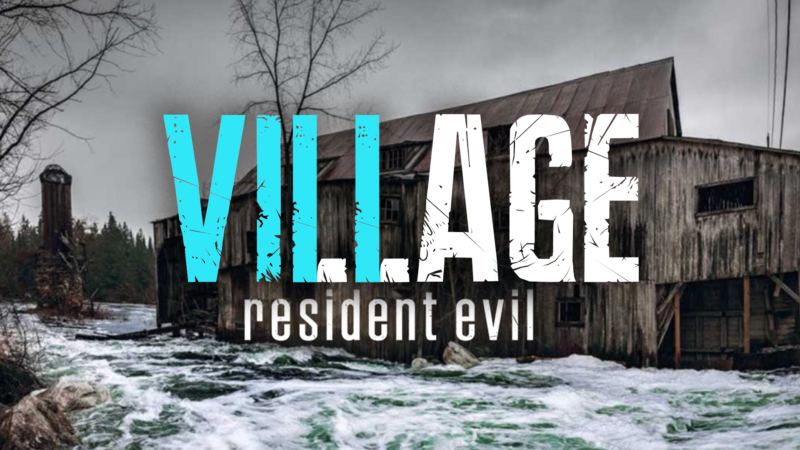 As far as I'm concerned, there's zero chance this title won't be shown before year's end. Capcom's hype train with the Resident Evil franchise has been on full-steam-ahead for years now, since the 2017 release of Resident Evil 7: Biohazard kicked off the survival horror renaissance. Since then we've had both the Resident Evil 2 and Resident Evil 3 remakes, but obviously, the series was going to keep moving forward with a real sequel afterward. Rumored for months now, with what I believe to be very credible sources, Village: Resident Evil 8, as some leaks have called it, is arriving on both current and Next-Gen platforms next year to follow up on Ethan Winter's horrific adventure.  With story details spiraling around a snowy European village, the return of Chris Redfield, and the inclusion of more supernatural and psychological elements than we've seen in past entries, my heart is racing to get our first glimpse.
The Evil Dead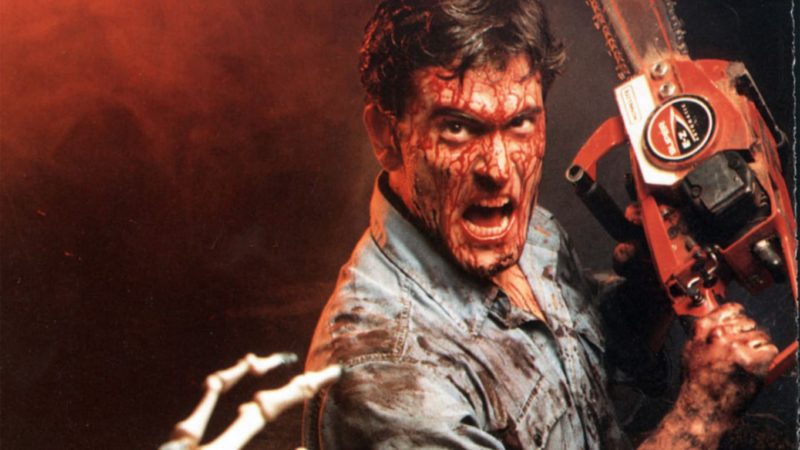 Okay, to be fair, I have the least amount of confidence in this one. "Announced" in 2018 thanks to series star Bruce Campbell, a new Evil Dead video game has been on the horizon for some time now — or has it? Every few months or so, Bruce takes to Twitter to comment on the title, and at this point it's honestly kind of hard to tell if there's actually a game or not. Starting out with comments that he was returning to voice series protagonist Ash for a video game that he described as a "whole immersive kind of dealio," which had people thinking it was a VR game. An Evil Dead VR game did happen, but it apparently wasn't the project Campbell was talking about as he clarified that the game was coming to consoles and PC last July. Thus far, Campbell is literally the only source of this information, and while I'm not going to call him a liar, I'm also going to say maybe take this with a grain of salt. I'm still not wholly unconvinced he isn't talking about Ash showing up in Dead by Daylight here, despite making this clarification quite some time after that DLC released.  We'll find out at some point, one way or another.
Silent Hill Reboot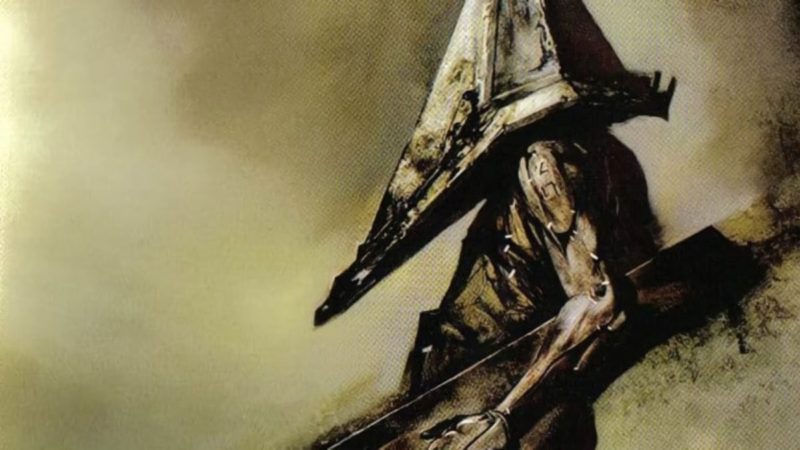 If Resident Evil 8 isn't considered the big one, then the Silent Hill reboot definitely is. While I'm not quite as confident in this title being revealed this year, I'm still confident that this really is happening. Multiple sources reported to us that a new Silent Hill reboot was in the works, being developed by none other than the original 1999 game's director working with series composer Akira Yamaoka and creature designer Masahiro Ito. I know it sounds too good to be true, but I genuinely believe our sources are telling the truth. On top of all this, the franchise as a whole appears to be waking back up after its long slumber. With the announcement of a third movie in the works as well as the recently revealed Cheryl/Pyramid Head DLC for Dead by Daylight, something is definitely up with the franchise. Whether this title is revealed this year in hopes of bolstering what will already be a pretty incredible line-up for the PlayStation 5 or revealed further down the road where it won't have to share the spotlight with Resident Evil, a new Silent Hill definitely appears to be on the horizon.
---
That's all for now, but the show kicks off this Thursday with Sony's PlayStation 5 reveal stream and then will continue throughout the summer with various other streamed events. We'll keep you updated as each new and exciting horror game is revealed!