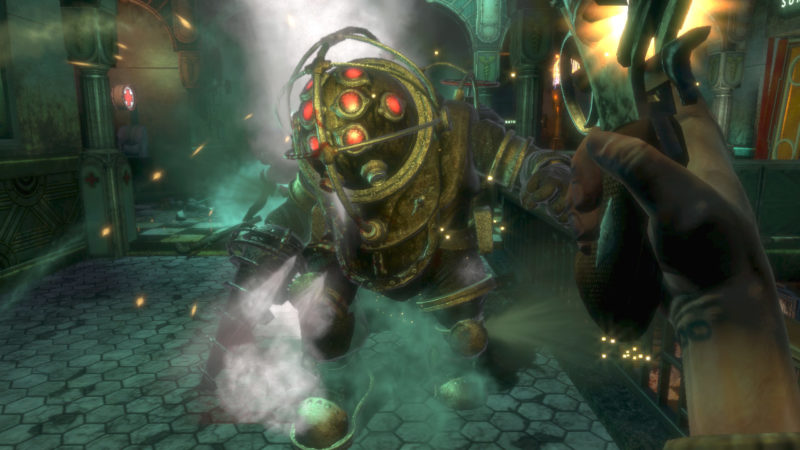 After over a year of rumors concerning the latest entry in 2K's dystopian political horror series, we finally have confirmation. BioShock 4 has been officially announced by 2k games, which will "be in development for the next several years", which presumably means it will be coming to PlayStation 5, Xbox Scarlett, and PC. Developed by a newly formed studio, Cloud Chamber (which is split into two branches, 2K's San Francisco Bay Area headquarters in California, as well as in Montréal), there isn't much information regarding BioShock 4 yet, but it's nice to finally have official information rather than the snippets we've been working from.  David Ismailer, President of 2K, had this to say of the announcement:
As we continue growing our product portfolio, we remain inspired by opportunities to invest further in our valuable IP, great people and their collective, long-term potential, BioShock is one of the most beloved, critically praised and highest-rated franchises of the last console generation*. We can't wait to see where its powerful narrative and iconic, first-person shooter gameplay head in the future with our new studio team at Cloud Chamber leading the charge.
It's worth noting that, while this announcement makes it sound like BioShock 4 only just began development, reports state that this is not the case. Kotaku's Jason Schreier weighed in with a report regarding the titles (thus far) troubled development, noting that the title has been in development since at least 2015.  Evidently, the version we've reported on previously (codenamed Parkside) was in development with Certain Affinity (a studio that has provided development assistance on titles in the Halo and Call of Duty franchises) was canceled, and the version 2K announced today has been in development since 2017.
It remains to be seen what will become of the existing BioShock 4, although signs point to it following in BioShock Infinite's footsteps, which went through dozens of iterations with very little beyond some of the basic concepts remaining consistent (there are even significant differences narratively between the launch trailer and the final game, only weeks apart). We'll keep you updated, but this announcement points to us not seeing anything for quite a bit longer.
[Source 1]
[Source 2]