BioShock 4 Could Be Announced in the Near Future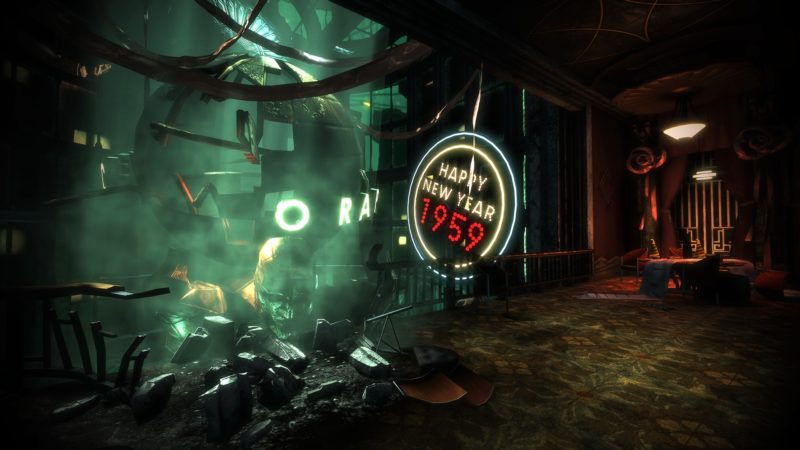 It's been about six years since the last BioShock title, BioShock: Infinite, and the franchise has (outside of the trilogy remaster) has completely skipped this generation of consoles. We've been hearing whispers of a fourth BioShock title being in the works for a while now, after it was just casually dropped like it was no big thang in an expose written about Mafia 3's troubled development. Codenamed Parkside, the new BioShock has been in development since at least 2016 (based on the timeline of developers being pulled off of Mafia 3 to work on it), which makes it around a four year development cycle by the time it most likely would be announced, based on a new announcement of upcoming announcements from Take-Two Interactive. In their most recent earnings report, CEO Strauss Zelnick discussed the future of the company and what to expect — and while he doesn't actually elaborate on what titles specifically, the timeline would indicate that BioShock 4 could definitely be among them.
Zelnick mentions "sequels from our biggest franchises as well as exciting new IP", which of course does cover a pretty wide array of possibilities. Take-Two also owns Rockstar Games, which is rumored to be hard at work on Grand Theft Auto 6 (and not Manhunt 3, more's the pity), as well as Mafia 4 (which was recently leaked), but based on what we've been hearing it would be very surprising not to see this on that same list of upcoming announcements. It's been far too long since we've gotten a chance to dive into that world, and while I liked Infinite a lot, I do have to admit it isn't really much like the previous two games. One thing is for certain though, creator Ken Levine most definitely won't be involved, having formed his own studio, Ghost Story Games, who is working on a BioShock "like" title.
We'll keep you updated, but odds are fairly good this could either be a VGA or E3 announcement — if it's coming at all.
[Source]