Happy un-niversary! As of today, it's been one year since Resident Evil Village's release, and the quiet (and then not so quiet) delay of its pack-in title, Re:Verse. Some of you might not even remember this game, given that Capcom's barely mentioned it in that time (not since a barely seen tweet about a Capcom calendar in January to the best of my knowledge). Some have even suggested that it's been quietly canceled (I've been assured several times on Twitter that it isn't nor can it be from a legal standpoint), but suffice it to say that regardless of the game's status — there's been nothing to show for it for an entire year as of today. How did we even get here?
Last year during Capcom's first Resident Evil Showcase livestream, which focused heavily on the (at the time) up and coming Resident Evil Village as well as a few other surprises (such as the reveal of the excellent Resident Evil 4 VR), there was one other title that perhaps didn't get quite as much positive attention as the others. Resident Evil Re:Verse, a six-player free-for-all shooter, was announced as being a special title designed to celebrate the franchise's 25th anniversary. Only featuring characters from the most recent RE Engine titles (RE7, REmake 2, and REmake 3 specifically) and falling into a genre a lot of fans tend to be rather vocally against, Re:Verse was met with what could charitably be called 'backlash'. Sure, there were fans that were looking forward to it (I've even seen people say it's why they bought Village), but that didn't change the overall reception to it, which was exacerbated further when the public beta went live around a month before the game's intended release.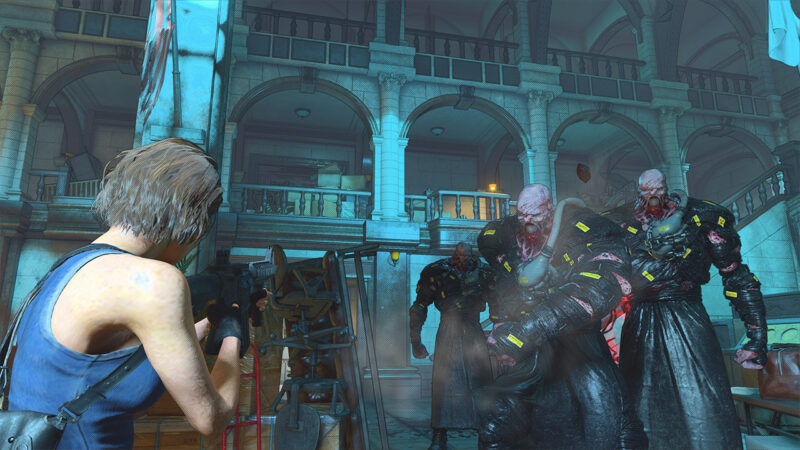 Clunky, low-budget feeling, and featuring a garish semi cel-shaded filter (or nearly pitch-black visuals if the filter is turned off), Re:Verse was all but dead on arrival for a lot of fans, and the fact that the beta barely functioned from a netcode standpoint didn't help either. After the beta was extended multiple times in order to figure out whatever its connectivity problem had been, it was finally time for release, packaged with Resident Evil: Village on May 7th, 2021. However (after a quiet update to Re:Verse's website), the game's original release date came… and went. Despite a sticker on Resident Evil Village's packaging proudly stating that Re:Verse was included, and the paper slip the download key was printed on not mentioning any change in its release date, the title appeared to have been (very) quietly delayed. The download key does work, of course, allowing you to download the game to your platform of choice, however booting Re:Verse up resulted in nothing more than a start screen and a message about the online service not being active yet.
Now an argument could be made that Village's launch was never the intended release date. Pre-release marketing for Re:Verse never explicitly stated that the game would be released the same day as Village, but considering marketing also never said it wouldn't (and Resident Evil: Resistance releasing the same day as REmake 3) it stands to reason that May 7th was the original release date, and that fans expected it to be so as well.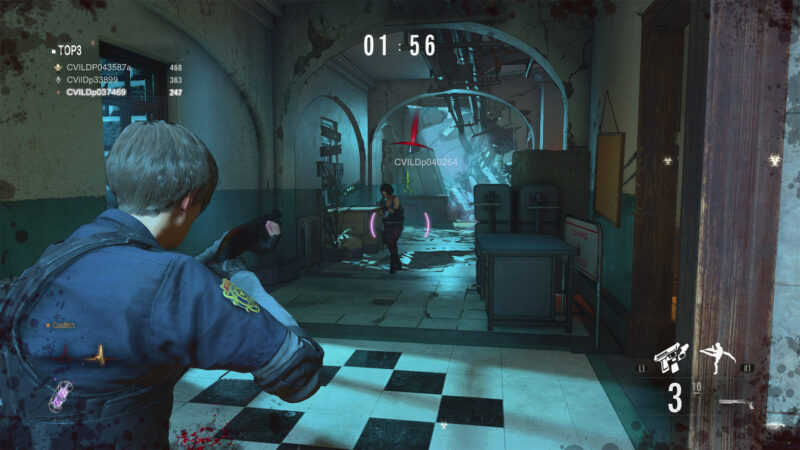 Following this "hope you didn't notice" delay, Capcom officially announced that the game would be released in July 2021. Unfortunately, halfway through its release month, the Re:Verse Twitter account announced that the title was being delayed into 2022 in order to deliver a "smooth gameplay experience". Following this, it's been nearly a year of total radio silence on the title. The same could be said for Resident Evil Village's DLC, which was announced in the same livestream Re:Verse's second release window was, of course, but at least that seemed to have only just entered production rather than having already been in development before the base game's release.
It's hard to believe a game that started out with as much backlash and seemed so feature-lite as Re:Verse could have been put on hold for so long. I should be clear, I'm actually not against the idea of a versus-focused Resident Evil title. We've had multiple over the years, and if anything my biggest complaint has been that I haven't really found them to be particularly good (aside from Resistance, which I thought was charming as heck at launch). I really do hope that RE:Verse has been delayed so long in order to turn it into something better, something that can really, truly be a celebration of the series up to this point. Adding Rebecca Chambers, for instance, to the playable roster alone would be a huge reason for me to at least make a more concentrated effort to love what was already there. In general, I'm sure many fans would agree that just adding in more characters and costumes would be a lovely way to expand on what we already saw in the beta and marketing. The team could arguably even get away with adding in non-RE Engine characters as the filter would cover up any aging the MT Framework (or older) models have gone through (some modders even managed to pop a few RE1-RE5 models into the Beta and they looked great).
For now, all we can really do is continue to wait. It seems almost a sure thing that Re:Verse will get a final release date sometime in June, along with a release date for Village's DLC, but if not…? It's also worth noting that all of this might be in service of a game that won't even be around that long, as a block of text on Re:Verse's website makes it explicitly clear that the game might not be planned for longevity:
I've personally never seen something quite this aggressive before, at least not with an online Resident Evil title. To the best of my knowledge, no online games in this series have ever been discontinued for reasons beyond the console itself ending its online service (such as the PlayStation 2). All of the online games from Xbox 360/PS3 still work online, including things like Operation Raccoon City. Re:Verse being so explicit with this language throws the amount of time it's taken to get this game out the door feel even more bizarre. Resistance doesn't have this sort of message on its website, by the way — it only mentions that an internet connection is required to play, which is the standard for this kind of game.
We'll be right there with a review of Re:Verse whenever it eventually comes out, of course. "A delayed game is eventually good", as the big M says, and hopefully that holds true here, because it's been one hell of a delay.