E3 2017: Horror Game Checklist and Rumor Roundup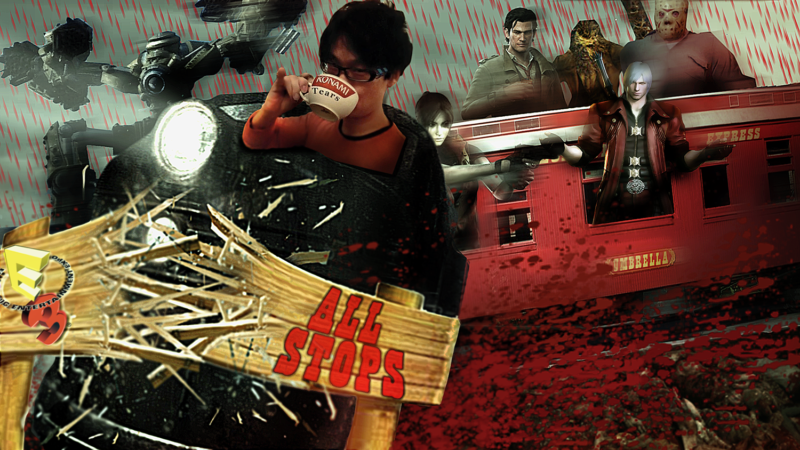 I know that, being a games journalist, I'm supposed to regard E3 (That's the Electronics Entertainment Expo) with a sort of weary resignation. Yet another "bloated, circus sideshow-esque", performance that really just amounts to a celebration of advertising video games enmasse, full of stuff that may be an outright lie, or heavily doctored for the sake of looking good in a presentation. But you know what? I freaking love E3. The whole mess, from the dorky, under-prepared nature of the presenters half the time to the ridiculous hype that surrounds the trailers and new announcements. I love watching reaction videos and I love getting my popcorn out for the main show. I love this stupid thing.
As such, just like last year, I've put together a list of expectations and rumors of what we may have to look forward to at the show. While I collected predictions in last year, I'm going to trade them out for what we actually know for a fact will be showing (basically all of my predictions turned out to be wrong last year, so that shows I should just stick to the facts). So, let's start with what we can expect, and then move on to what's rumored to pop up. Obviously, anything unannounced should be taken with a grain of salt, and we'll update each entry as they do/do not get an official announcement.
CONFIRMED:
CODE VEIN
While we've all been wondering what was next from the developers of Bloodborne and Dark Souls, this thing just sort of popped up out of nowhere last month. Set in a dark, dystopian future where we play as a blood-starved vampire fighting against giant monsters with Dark/Borne type gameplay. My body is more than ready.
THE CALL OF CTHULHU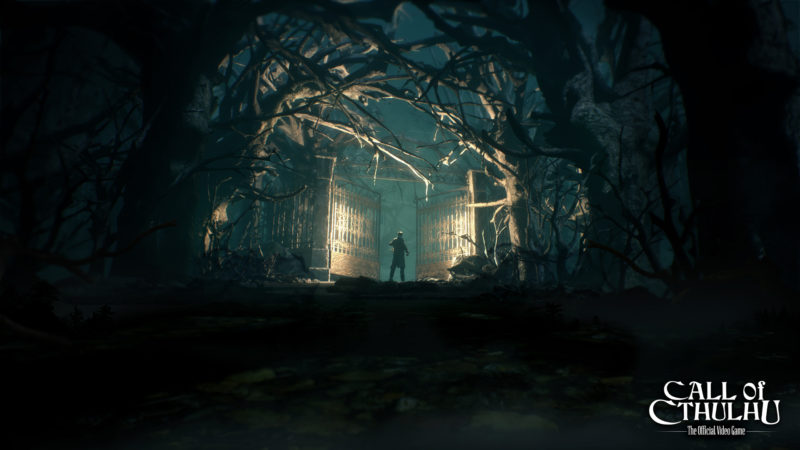 It's hard not to instantly want to love anything inspired by the dark mythos of H.P. Lovecraft, and it's more than exciting to get another one that's dealing with the big man himself, Cthulhu. We don't know a whole hell of a lot about this one, other than it being inspired by the 80s RPG of the same name, and being developed by the same team that made Styx and Blood Bowl. It was announced at last E3, and we're sure as hell going to see more from it this year.
DAYS GONE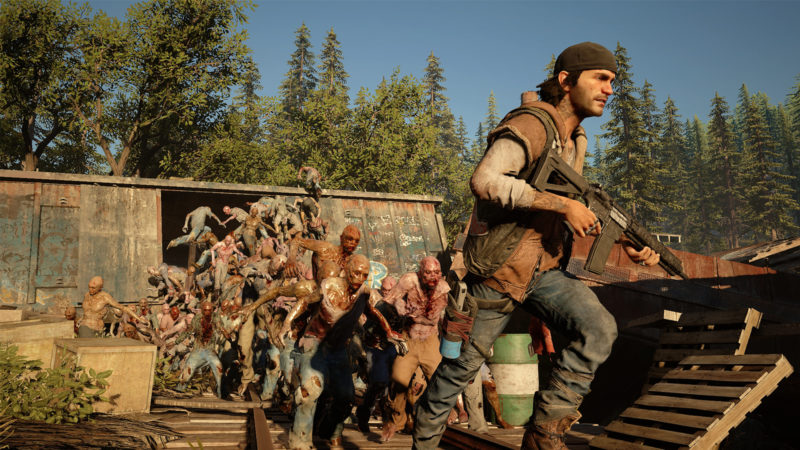 While Microsoft has made it big with their RPG zombie apocalypse sim, State of Decay, Sony is throwing their hat in the ring with Days Gone. Announced at last year's E3, Days Gone is pushing the action horror aspect with near Dead Rising levels of zombie madness. Hundreds of zombies pouring through every tiny crack in the map, like the wave zombies from World War Z, and a 1% biker gang theme (not that 1% tho, dear god). It looks pretty cool, and I'm honestly not at all tired of the zombie genre yet – I'm always up for a new approach entering the ring.
METAL GEAR SURVIVE
It's a zombie co-op shooter. Did you expect that we'd just ignore it? While pretty much no one asked for this game, Konami announced it last year in an effort to show everyone that they had plans to continue the Metal Gear brand even after the very public shit show that was series creator Hideo Kojima leaving. But yeah. You know what to hashtag.
STATE OF DECAY 2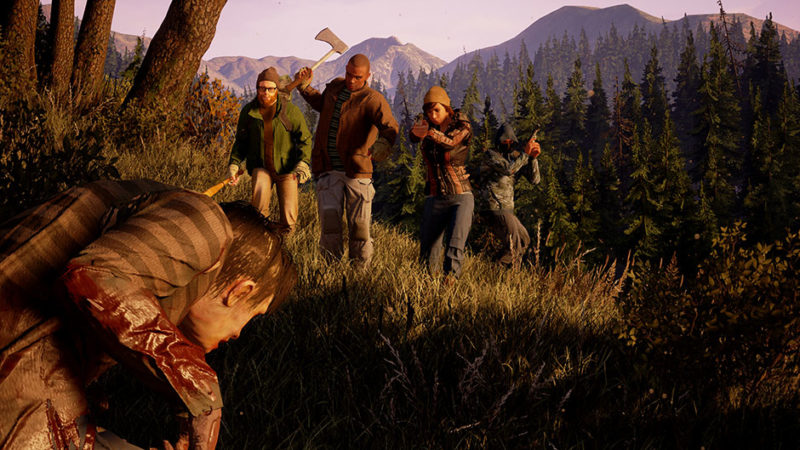 Yeah, this is also pretty expected. State of Decay was sort of a surprise hit for the Xbox 360 when it came out all the way back in 2013. If anything, I'm surprised it's taken them so long to get a sequel out the door. State of Decay 2 was announced last year, and we really haven't heard anything about it since, aside from some tidbits regarding co-op and the map size. Look forward to a gameplay reveal, or at the very least a new prerendered trailer.
RUMORS:
BLOODBORNE 2
While we've recently gotten a Bloodborne card game, fans are still chomping at the bit to jump back into the dark, dreary, and overall Lovecraftian world of Yarnim. Even I loved it, and I suck at these kinds of games. From Software, the developers, have kept quiet about what exactly they've been doing since Dark Souls 3 hit, and rumors are pegging it as being a return to Bloodborne. According to a list of leaked games, which also include Resistance 4, and a new Batman game, Bloodborne 2 is for sure showing up at E3. It's important to note, however, just how damn easy it is to fake these lists, and that even if Bloodborne 2 does show up, the leak may or may not ever have been official.
THE EVIL WITHIN 2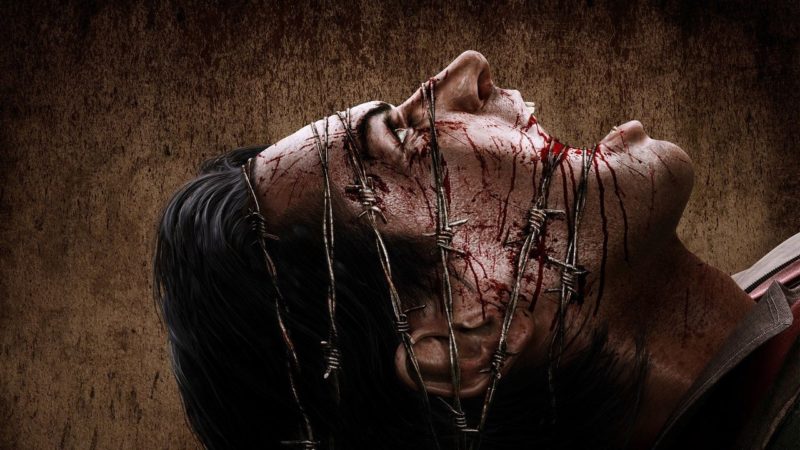 While there were rumors last year as well, this time we've gotten a little more steam behind them. The game's existence was accidentally leaked in a resume earlier in the year, and a mysterious lack of this IP from an official piece of artwork Bethesda is using to advertise its E3 presentation, odds are looking good for a return to Shinji Mikami's Resident Evil meets The Matrix universe. Considering all the unanswered questions and sequel-hook ending, I have no doubt that this is on Bethesda's short list, whatever the case may be.
DEVIL MAY CRY 5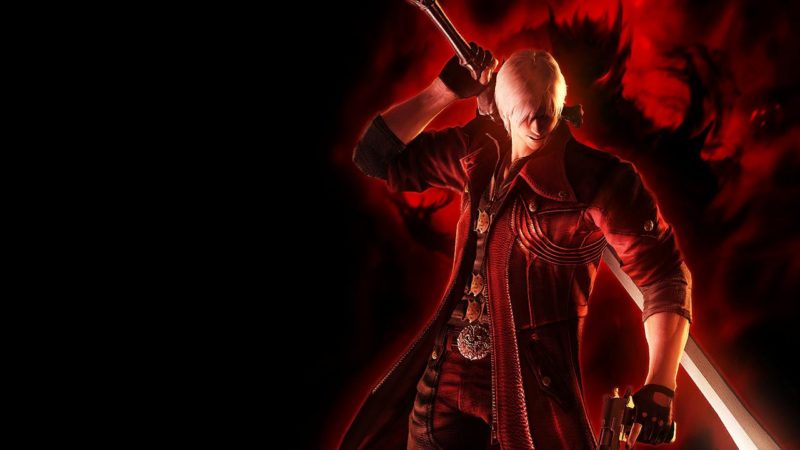 Based on some cryptic teasing from Devil May Cry series director Hideaki Itsuno, Devil May Cry 5 may very well be getting a spotlight at this year's E3. While there was a short-lived rumor last year, Itsuno's at the very least been clear about one thing: There is, in fact, a game coming, just what IP it will be under is yet to be known. While it is worth remembering that Itsuno also helmed Dragon's Dogma and Power Stone (bitch you better believe that I'd like a new Power Stone), a Devil May Cry sequel seems like the safest bet. Capcom has gone on record as wishing to "resurrect" some of their older IPs, starting with this year's Marvel vs Capcom: Infinite, and Devil May Cry seems like a likely contender for being next on the list. While the reboot, DmC: Devil May Cry, was championed by critics, it was panned by series fans, and at the moment the original continuity of the first four games have been left in a state of limbo. The last time we even saw the original incarnation of Dante, he was just another fighter in Marvel vs Capcom 3, and even worse the furthest point in his continuity (oddly) is Devil May Cry 2, which ended on a pretty literally cliffhanger. It's about damn time if you ask me.
THE LAST OF US PART 2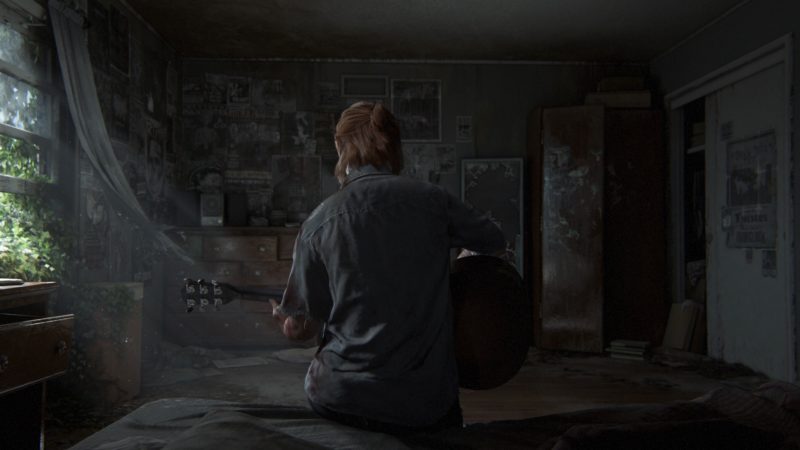 Woo, I really don't know if I'm ready for another tour of Ellie and Joel's depressing world. Yeah, it didn't take a soothsayer to figure out that The Last of Us, one of the most critically acclaimed game from the entirety of the last generation of consoles, was going to get a sequel. Revealed at PSX last December, all we can really tell you is that it's a direct sequel to the original game, and that it looks like we'll probably be playing as an adult Ellie, with Joel as our partner this time around. There seems to be some serious revenge type stuff kicking around in Ellie's head, but against who or what, we'll have to wait and see.
RESIDENT EVIL 2 REMAKE
This one is practically a shoe-in as far as I'm concerned, but I'll put it in rumors anyway since, no, there technically isn't any actual proof that it's for sure showing up at the conference. While fans have been waiting with baited breath for really any news from the announced remake of the classic Resident Evil 2, Capcom has been keeping tight-lipped on the whole project. A reassuring "we're working on it" every now and again, but beyond that, we haven't had a single scrap of new information on the game since, well, pretty much its announcement. Now seems like just about the right time for an official reveal trailer. I'm honestly not expecting gameplay, but perhaps a pre-rendered trailer wouldn't be too much to expect (something similar to the REmember trailer for the original REmake), especially seeing as next year is the original RE2's 20th Anniversary. It would always be very welcome to see a gameplay trailer that actually compared the original game to the remake, but if not, we can always do that ourselves – if there's a trailer at all, that is. Fingers crossed, friends.
WOLFENSTEIN: THE NEW ORDER 2
We've actually known about this one for kind of a long time. Wolfenstein TNO2 was leaked over a year ago when the lead actress, Alicja Bachleda-Curu, let slip that she was already recording dialogue for a sequel. Since then, developer MachineHead Games and publisher Bethesda, have sort of been doing a little song and dance routine teasing the game off and on. Regardless, it really shouldn't be a surprise a new Wolfenstein is coming, especially after the glowing praise the original (and its spin-off, The Old Blood) received, and the critical orgasm had over DOOM, which has always been ostensibly Wolfenstein's sister series. Interestingly, it's also the only IP missing from Bethesda's E3 promotional artwork (the one I mentioned earlier, when talking about The Evil Within 2).
---
So there you have it. That's everything we're aware of at the very least. Of course, E3 can always surprise when we least expect it- things like God Of War 4, Final Fantasy 7 Remake, Crash N'sane Trilogy all came totally out of left field. There's every chance we may get a horror IP that'll blindside us like that (and oh boy do I hope we get at least one major surprise that hasn't already been leaked). We'll update this list of course as things get announced, or end up turning out to have been baseless after all. E3 officially kicks off June 10th with the EA press conference, so we'll see you at the show, or online, True Survivors!