Steam Halloween Sale Live!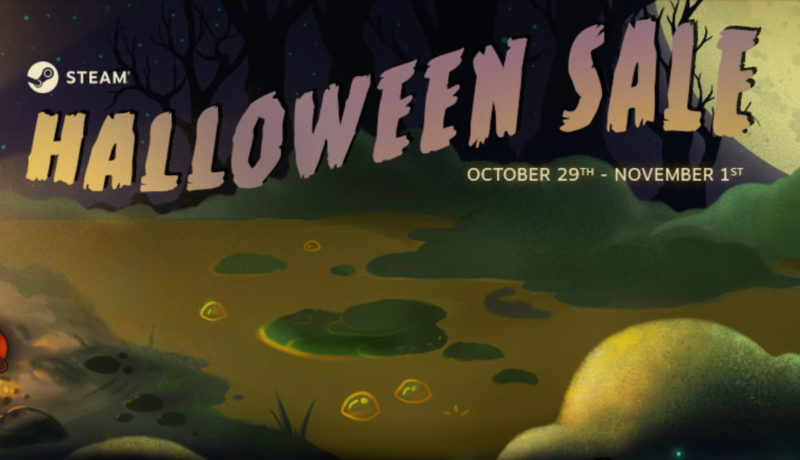 As a new PC adopter, I have been waiting for this moment! Steam's Halloween sale has finally kicked off, just a few days before Halloween itself. Hundreds of games, horror and non-horror alike have had big slashes through their prices for the season. A few highlights (and Rely on Horror recommendations) include:
Resident Evil 7: Biohazard $39.99 $19.99 (9/10 and our 2017 GOTY)
Remothered: Tormented Fathers $19.99 $9.99 (8.5/10)
Vampire The Masquerade: Bloodlines $19.99 $4.99 (We've never reviewed it, but CJ and I highly recommend it!)
Dying Light: Enhanced Edition $59.99 $19.79 (7.5/10)
Friday The 13th: The Game $39.99 $4.99 (8/10)
Limbo $9.99 $1.99 (9/10)
Inside $19.99 $8.99 (10/10 and our 2016 GOTY)
Soma $29.99 $5.99 (9.5/10)
The Evil Within $19.99 $9.99 (9/10)
Alien: Isolation $39.99 $9.99 (9/10 and our 2014 GOTY)
Dead Rising Franchise 30-70% off
Metro: Redux Bundle $39.98 $10.18 (9/10)
There are many more games on sale of course, from Shadow of the Tomb Raider to Rocket League, so you should check your Steam wishlist to see if anything you'd been waiting on might be included. This is the first of the Steam holiday sales coming in the next few months, but there probably won't be as heavy a focus on horror after this. The sale ends November 1st.