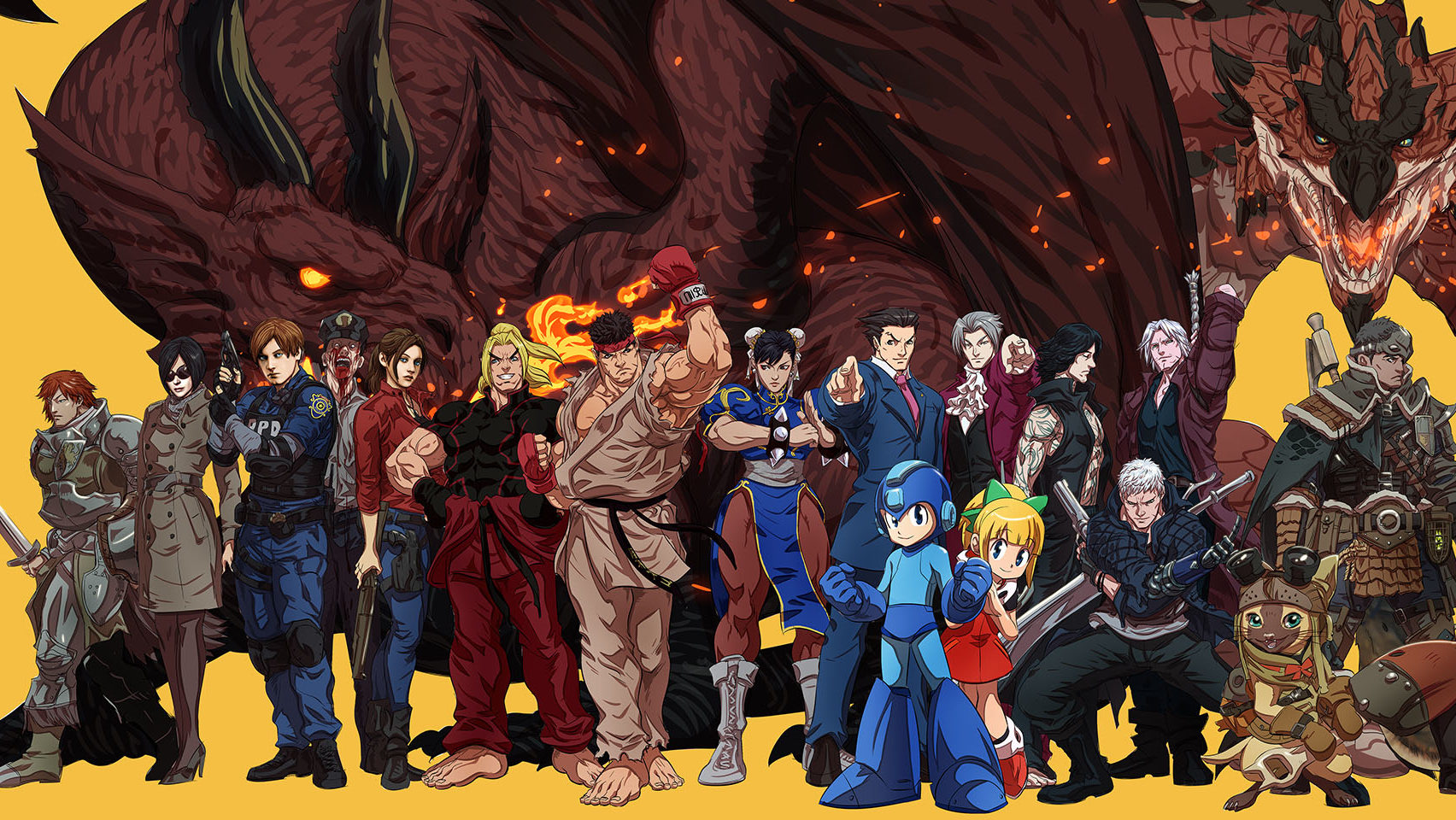 Who'd a thunk quality could be a key factor in making money? For the second year in a row, Capcom has posted record high profits. Last year, Capcom reported the highest level of fiscal growth in the history of the company, largely due to the one-two punch of the excellent Resident Evil 7 and the record-breaking Monster Hunter World (which still sits as the highest selling Capcom property of all time, with over 11 million units sold). Those numbers where impressive, with "net sales increased to 94,515 million yen (up 8.4 % year-over-year), operating income increased to 16,037 million yen (up 17.5 % year-over-year)", but this fiscal year blows them away with "net sales increased 5.8% to 100,031 million yen in the last fiscal year, which ended on Mar. 31, 2019. Operating income increased 13.1% to 18,144 million yen". Thas' a lotta PTAS, strangah.
Evidently, along with Monster Hunter World sales still growing (and RE7 still going strong, up to 6.1 million units when the Capcom Platinum Hits page was last updated), REmake 2 "exceeded expectations, driving the Company's business performance". DMC5 was no slouch either, "performed strongly, backed by consistent demand". Capcom notes a few other high sellers, Mega Man 11 and Street Fighter 30th Anniversary Collection did very well too. Capcom has been churning out some simply amazing titles over the last three years, and it's been great to see that mindset rewarded. That period of just… bizarre decision making (from trying to "capture the Call of Duty market" with Resident Evil and Dead Rising, to trying to capture the horror audience with Lost Planet) seems to have fallen to the wayside thankfully. There's still some questionable stuff happening from time to time (that plug and play fight stick, Marvel vs Capcom: Infinite, Dead Rising 4), but it's largely been smaller scale. Seeing Resident Evil soar again has been a joy, and giving attention to some of their older properties (DMC counts to a degree, but Onimusha on modern platforms!?) is all I think a lot of us have been asking for.
I will question their sales for REmake 2 and DMC 5 however, not that they're high, but literally asking what they are. The last time we heard about REmake 2's sales was in February, and while I know 4 million units is nothing to sneeze at, I'm curious what the number is now. 4 million units was RE7's sales goal, and I'd argue that their expectations would have probably been lower for the huge left hook in direction that game was, as opposed to a new version of the third best selling game in the entire series. Capcom's note that it "exceeded expectations" and has been driving their performance makes me want to know what the exact figure is. Capcom still has yet to update REmake 2 (or DMC5 for that matter) into their Platinum Hits page (based on the 4 million sold, it should sit at number 12, just below SF2 Turbo). Worth remembering that REmake 2's performance more than likely will directly dictate future games' in the series, and the chances for more remakes (although Capcom has already been clear that's the plan).
Either way, it's a good time to be a Capcom fan. Still sucks to be a Konami fan though.
[Source]