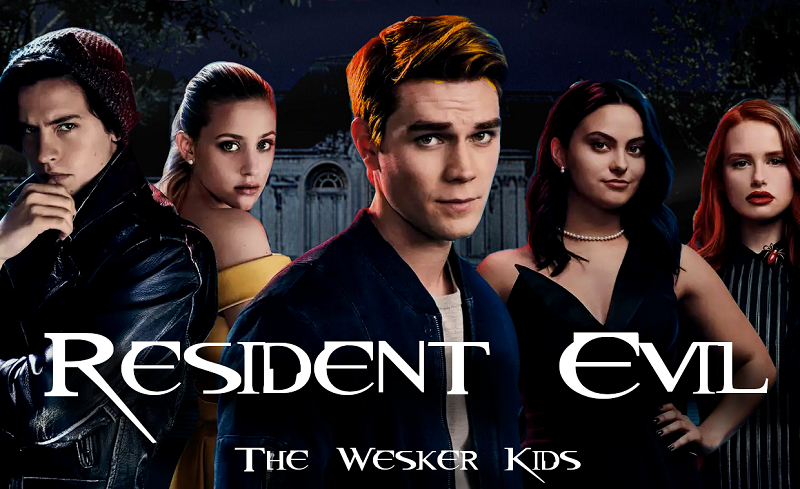 For any of you that have been patiently waiting for that Resident Evil 8 update that's been expected for this month, this probably wasn't the news you were hoping to wake up to. After years and years of rumors, jokes, speculation, and leaks, the Resident Evil Netflix series has finally, officially, been announced. It sounds fucking terrible.
When the Wesker kids move to New Raccoon City, the secrets they uncover might just be the end of everything. Resident Evil, a new live action series based on Capcom's legendary survival horror franchise, is coming to Netflix. pic.twitter.com/XWh5XYxklD

— NX (@NXOnNetflix) August 27, 2020
Vanity Fair followed up the announcement with more official details:
The story of the series will unfold across two timelines: In the first timeline, fourteen-year-old sisters Jade and Billie Wesker are moved to New Raccoon City. A manufactured, corporate town, forced on them right as adolescence is in full swing. But the more time they spend there, the more they come to realize that the town is more than it seems and their father may be concealing dark secrets. Secrets that could destroy the world.

In the second timeline, well over a decade into the future, there are less than fifteen million people left on Earth. And more than six billion monsters — people and animals infected with the T-virus. Jade, now thirty, struggles to survive in this New World, while the secrets from her past – about her sister, her father and herself – continue to haunt her.
The plot described here matches up with a fucking terrible plot leak from several months ago, which saw "Wesker daughters" becoming involved with some sort of new viral outbreak. I'd completely written it off, but looks like it was on point. A few months after that, Netflix accidentally uploaded, and then removed, a scant plot synopsis detailed what appears to not actually be a related plot at all:
The change from "Clearfield, MD" to "New Raccoon City" is a pretty major one, and it leaves me curious as to whether or not these are even the same series. This discrepancy has actually reminded me of another leak from a while back that I'd written off just like the Wesker Kids plot, which suggested that Netflix was, in fact, developing two Resident Evil series. The first series (or at least what we'd assumed was the first) was the aforementioned "Clearfield" plot, which fans have speculated may be canon to the games but have nothing to do with the movies — the second, however, is the complete opposite.
The rumor regarding this "second" series detailed that it would, in fact, be a direct sequel to the films (which the "Wesker's Daughters" leak suggested), and that Milla Jovovich would reprise her role as Alice Marcus. Fans had just assumed that one was completely false, but now I'm not so sure. Having her show up for a cameo would be a pretty good headline to get fans of the films lined up to watch (in much the same way that I've been counting the days to see Boba Fett return on the Mandalorian). There's also the possibility that the rumored second series is actually just the plot of the second timeline in the newly confirmed show, since it takes place a decade or more after a new outbreak.
The series will release in eight one-hour episodes, with Constantin Films producing same as they did with the live action movie series. CW's Supernatural showrunner Andrew Dabb will serve as writer, executive producer, and showrunner. "'Resident Evil' is my favorite game of all time," Dabb said. "I'm incredibly excited to tell a new chapter in this amazing story and bring the first ever 'Resident Evil' series to Netflix members around the world. For every type of 'Resident Evil' fan, including those joining us for the first time, the series will be complete with a lot of old friends, and some things (bloodthirsty, insane things) people have never seen before."
Regardless of rumors, this show is what is officially announced to be happening. It should be noted that this series has nothing to do with the film reboot either, which is planned to stick closer to the source material (and possibly be out and out adaptions of the games).
We'll keep you up to date as more information comes out.