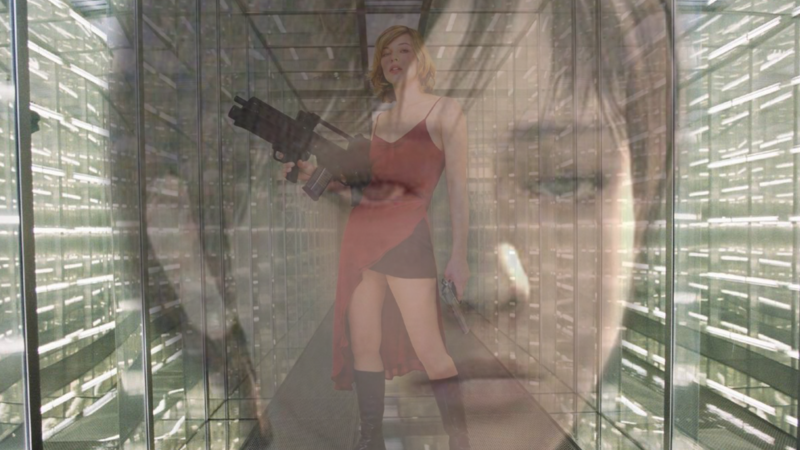 Like the reanimated corpses of T-virus infected persons, this franchise just won't stay dead. A few months ago we reported on a Resident Evil Netflix series' plot synopsis being accidentally revealed (which may or may not be set in the same universe as the games), which is rumored to be due out this October if quarantine doesn't affect production too much. In the meantime, a new report claims that this series won't be the only Resident Evil Netflix series that's in production. A second series, based on the film franchise rather than the games, is currently being developed. On top of that, Netflix is looking to have Milla Jovovich reprise her role as Alice — meaning it would presumably be set after the events of The Final Chapter.
Despite the general consensus that the Resident Evil films were quite terrible, they're one of the most profitable game to movie franchises out there. Easy going popcorn flicks with tons of action and recognizable elements for more casual fans, it's not that surprising that someone out there is hoping to keep them alive, somehow. Following Alice's adventures as she journeys to wipe out the last of the monsters that the magic antivirus gas sounds like a pretty safe concept. We Got This Covered (the source of this rumor) reports that the two series will exist independently of each other and follow different narratives. That has me a bit worried that the other show might very well be set in the movie universe as well, as having two series with the same title but set in two completely different continuities would be incredibly confusing for general audiences.
The leaked plot synopsis seemingly suggests it isn't set in the film universe, describing the story as being set in "the decommissioned Greenwood Asylum" and that we'll be seeing a mystery unravel "at the first signs of outbreak". Considering the world was literally post-apocalyptic in the Resident Evil films, it seems like describing elements the way they do here would be redundant. Theoretically, every asylum would be decommissioned, wouldn't it? Then again, the movies never made any attempt to follow any sort of continuity, and by The Final Chapter were clearly just making it up on the fly, so who knows.
For now, all we have in the immediate future is Resident Evil 3 Remake and Resident Evil: Resistance releasing in just 9 days. Stay tuned for our reviews!
[Source]