Resident Evil Movie Reboot Casting For Jill, Chris, and Claire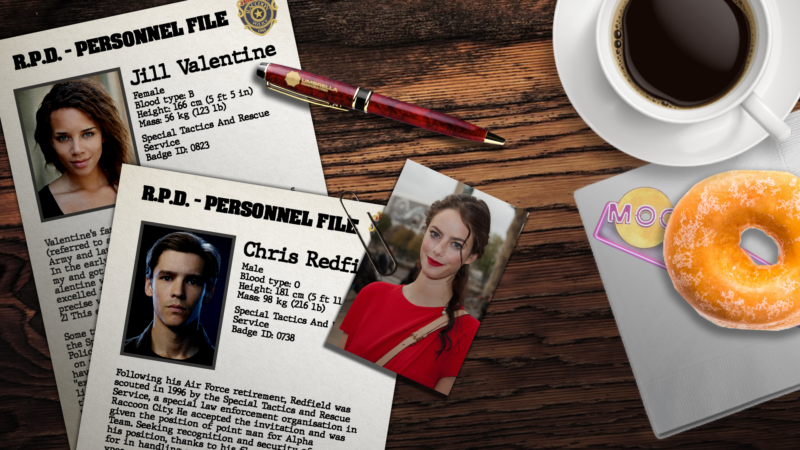 While fans are still in a world of uncertainty with the upcoming Netflix-produced Resident Evil series, things have actually been surprisingly quiet on the motion picture side of things. While the Netflix series has been in production for a while we rarely hear much about the upcoming movie reboot, which won't have any connection to the previous six films. The last time we heard about it was the announcement that 47 Meters Down director Johannes Roberts was attached to the project — and that was years ago. It looks like plans are finally starting to move forward on this, as casting appears to have begun, with the stars of the game actually being sought out to be the leads of the films for the first time (as opposed to an original character like Alice Abernathy).
The Illuminerdi reports that casting for Jill Valentine, along with Chris and Claire Redfield, is in the process, although none of the performers who have been offered the roles have been confirmed to have taken them yet. The names listed thus far have been Brenton Thwaites (Titans, The Giver) as Chris, Kaya Scodelario (The Maze Runner franchise) as Claire, and finally Hannah John-Kamen (Ant-Man and The Wasp, Ready Player One) as Jill. Evidently Jill will be the lead for this Resident Evil Reboot franchise, and they're looking to cast performers who can commit to multiple films in this series. On top of all this, Leon Kennedy, Chief Irons, and Albert Wesker are also part of the film's lead cast, although I'm a bit perplexed by the character descriptions Illuminerdi reports on.
According to them, Jill will be a "small-town girl that enjoys hunting with the guys. She is gorgeous yet tough, and she knows how to have a good time", Wesker as "28 years old and intense and good looking, but not necessarily in a virtuous way", along with Irons being "60 years old and unhealthy, the type who is crossing days off of his calendar towards his retirement". Adaptions are forced to change certain aspects in order to make a story work for screen, and its easy to get caught up in nerd nit-picking, but it's really weird that Wesker is younger than the performer they're seeking to play Jill. It does look like everyone will still be S.T.A.R.S. members at least (Chris, Wesker, and Barry weren't in the previous films), with Leon being a rookie R.P.D. officer.
It'll be interesting to see what direction they go with this, if it's an adaption of the first game and Leon and Claire just happen to be there, or if their casting is preemptive for the sequel, or if they'll just try to do both RE1 and RE2 in one film? We still won't know for a while yet, filming had been planned to begin in June, but the pandemic has obviously postponed that. We'll keep you updated.