(UPDATE) Dead Rising 5, and All Other Projects From Capcom Vancouver, Cancelled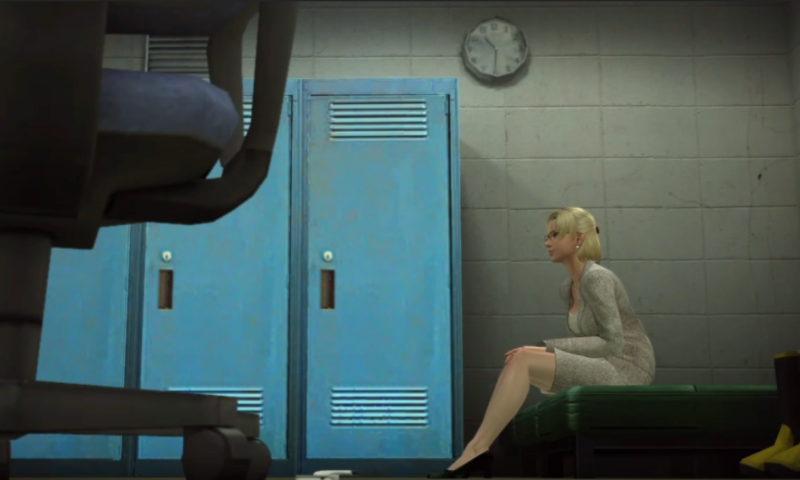 Oof, talk about the end of an era.
It's been no secret how badly Capcom Vancouver has been hurting since the… lukewarm at best release of Dead Rising 4. Last February Capcom proper laid off about "30 percent" of the staff at its Canadian development studio, and in April it was confirmed that work on Capcom Puzzle Fighter was being canceled in favor of working on Dead Rising 5. Now even that is over and done with, as Capcom has officially ended production on all projects in development from CV. This is coming at a cost of about 4.5 billion yen (about 40 million in USD), which I guess Capcom figured they could take the hit on considering how well they've been doing as of late. From Capcom's press release:
Capcom Co., Ltd. (Capcom) announces that it expects to record losses from the termination of development projects in its consolidated financial results for the six months of the fiscal year ending March 31, 2019 (April 1, 2018 – September 30, 2018). Details are as follows:

1. Details of losses from the termination of development projects

Capcom Game Studio Vancouver, Inc., a consolidated subsidiary of Capcom, primarily carries out development of home video game software for markets outside of Japan; however, Capcom is currently reviewing the allocation of its development resources that support the production of world-class content.

In consideration of this process, as a result of reviewing titles in development at Capcom Game Studio Vancouver, Inc., Capcom now expects to record losses from the termination of development projects of approximately 4.5 billion yen under cost of sales in its consolidated financial results for the six months of the fiscal year ending March 31, 2019.

2. Outlook

Regarding Capcom's full-year business forecast, due to factors including the continued robust performance of the PC version of Monster Hunter: World exceeding the company's expectations since its release on the Steam platform in August, following the blockbuster performance of the title after its initial release in January of this year, the forecast for Capcom's consolidated business results remains the same as what was projected at the financial results announcement on May 8, 2018.

Further, there are no changes to the amounts of the interim dividend or year-end dividend that were announced on the same day.
This is basically a death rattle for CV, which started life as indie studio Blue Castle Games. While I can't say that I've been in love with their most recent games (Dead Rising 3 had some good ideas but was held back by dumb BS of that period in gaming, and Dead Rising 4… was terrible) this should in no way be seen as something so petty as a 'victory' no matter what any of us felt about DR4. Odds are pretty good that we'll be hearing of Capcom Vancouver being closed soon, which would suck for all the hard working developers who've been working there for years.
At best, this news most likely means that Dead Rising will be shifting back to Capcom Japan, which has had limited influence on the series since Dead Rising 2, and that the resources that were going into CV will now be supporting Japanese development on future projects. At worst, however, this could mean the end of the Dead Rising franchise as a whole. I doubt that – DR is one of the few modern flagship titles from Capcom no matter who is developing it, but at the very least any future this series has shouldn't be expected for a long time yet.
This all seems like more of Capcom trying to reset their business model, as they've been actively trying to rectify the reputation they had developed. Resident Evil is going back to being a hardcore horror franchise, Street Fighter 5 (while it had an inexcusable launch) has been updated into something fans have really fallen in love with, and not to mention the powerhouse performance of Monster Hunter World. The constant drumbeat of older IPs being resurrected in some form or another (Devil May Cry 5, Mega Man 11, and the upcoming Onimusha remaster) has been incredibly welcome as well (for better or worse, considering Marvel vs Capcom Infinite). This all comes on the heels of Capcom's mission statement for "better reviews over higher sales" as well, so a push for quality would presumably be the reason behind CV's sudden lack of stuff to do. We can all only hope that's the case, anyway. We hope all the best for CV's staff and developers, of course, no matter what the final outcome is.
UPDATE: Kotaku has confirmed that, sadly, Capcom Vancouver has officially closed its doors. 158 people will be losing their jobs with this closure, and a skeleton crew will be remaining in the CV offices until January of next year to "finalize closure operations and logistics". Hopefully one of Kotaku's sources, who claims that the majority of the dev team is heading over to EA, is correct, and this is more a shuffling of the deck for the developers rather than simply being cast out into the night.
As such, this puts the future of the Dead Rising franchise in somewhat of a limbo. I have no doubt that the series isn't dead, but it may be quite some time before we hear from it again. As it stands, regardless of what any of us felt for the most recent entry in the series, Capcom Vancouver's work on the Dead Rising series was otherwise totally awesome, with creative and interesting takes on the gameplay established in Keiji Inafune's original 2006 game. Dead Rising 2, Off The Record, and 3 were all a tremendous amount of fun, and the series as a whole was a huge reason I got into open-world gaming (which I was previously intimidated as hell by as a kid). Capcom Vancouver definitely left their mark on zombie gaming with a truly unforgettable series of games, and our hat is off to all the developers, artists, writers, and other creatives who worked at the studio.
[Source]