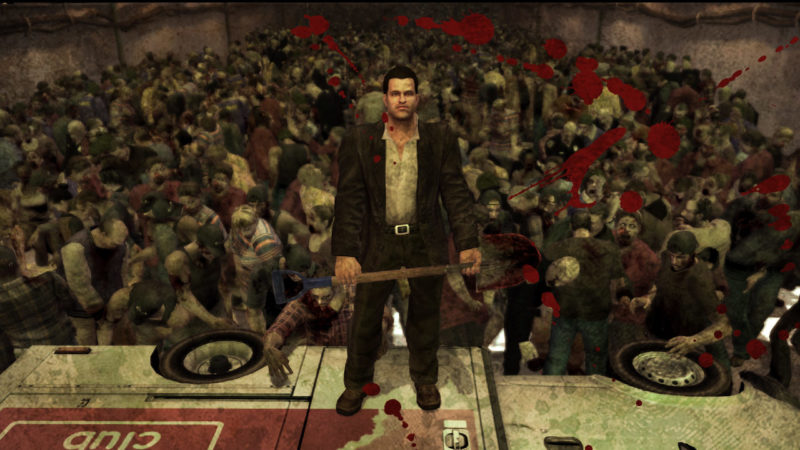 Well, this isn't a huge surprise, but it's a shame that it comes with the axing of another game.
Dead Rising 4 was… not great in the eyes of many fans of the franchise, and given its continued absence from Capcom's own Platinum Hits list, it apparently didn't sell that great either, even with the tweaked re-release a year later. We'd heard previously about Capcom letting go a pretty sizable chunk of the Dead Rising studio's (Capcom Vancouver) team while Kotaku also reported on rumored work for Dead Rising 5, it looks like the game is officially in development as Capcom has chosen to "sunset" their mobile game, Puzzle Fighter. That's a fancy word for "discontinue".
Posted on Capcom Unity, Senior Community Manger Jeffery Simpson explained that Puzzle fighter is being removed from the app store on July 1st and servers shut down shortly after. This is due to the team "dedicating its focus to [the] Dead Rising franchise", which we can take one of a couple of ways. First, that Capcom wants them to shift focus to DR5 because it's starting to enter the heavy periods of development, or that given DR4's problems they want everyone at Capcom Vancouver working on the game and don't care as much about the mobile game they were working on. I mean, this is good news (as long as you weren't a fan of Puzzle Fighter, which people potentially had quite an investment in given its micro-transaction system), and hopefully means a less messy, rushed feeling next entry for Dead Rising.
Regardless, I doubt we hear much more about it soon, definitely not at E3. It's nice to know that the series itself hasn't been canned (like Puzzle Fighter). Resident Evil 7 is proof enough that franchises can be brought back from even their lowest points, so I welcome another chance at making the Dead Rising series kick ass again.
[Source]