XBOX 20/20: Bloober Team Collaborates with Akira Yamaoka for The Medium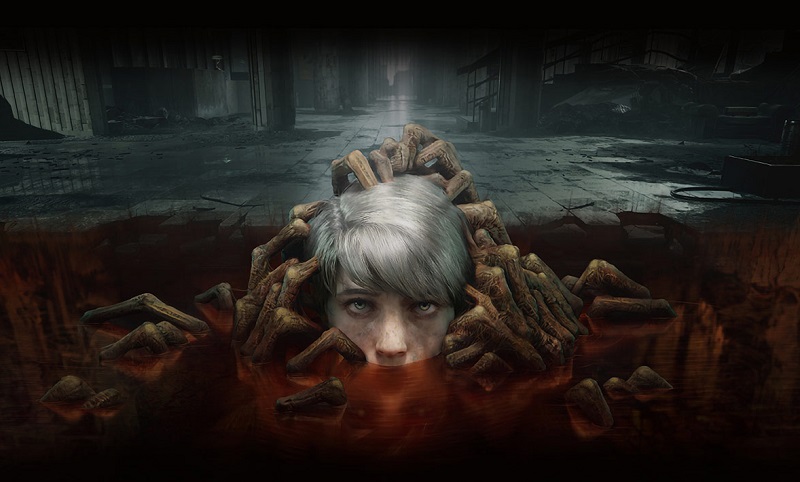 A survival horror collaboration for the ages has just been announced. Bloober Team, the folks behind Layers of Fear, Blair Witch, and Observer, have just announced a new psychological horror game that's co-composed by Silent Hill series composer Akira Yamaoka. Holy heck.
Set for release on PC and Xbox Series X this holiday, The Medium follows a psychic named Marianne who is pulled between the living and spirit worlds. Marianne must search an abandoned hotel resort in Krakow, Poland for answers to a child's murder, using their world-crossing abilities along the way.
From the official website:
Become a medium living in two different worlds: the real one and the spirit one. Haunted by the vision of a child's murder, you travel to an abandoned hotel resort, which many years ago became the stage of an unthinkable tragedy. There you begin your search for difficult answers.

As a medium with access to both worlds, you have a wider perspective and can see more clearly that there's no one simple truth to what others perceive. Nothing is what it seems, everything has another side.
"Every one of our games has a central theme that drives its creative and technological design. In The Medium, we focus on perspective and perception. When you change your point of view, you discover that things are more complicated and nuanced than you initially thought," said Piotr Babieno, CEO at Bloober Team. "The Medium is our most ambitious game ever and we can't wait to show you how we're translating this vision into a psychological horror."
From the first footage, the Silent Hill inspiration is very apparent in The Medium. Fans of the 2005 Constantine film might see some similarities to the spirit world and the world transition effect as well. To say that I'm excited to see a studio I very much like work alongside Akira Yamaoka is an understatement. The combination of talent here will be incredible. The Medium also sports a "dual soundtrack" by Bloober Team's Arkadiusz Reikowski and composer Akira Yamaoka, so we're in for a very interesting horror score.
The Medium is said to take full advantage of next gen tech as it was designed around 4K resolution support, ray-tracing, and Xbox Series X (and PC) SSDs to eliminate loading screens.
86727
true
false
true
false
true
true
false
auto
false
ease-in-out
300
false
0
true
false
%curr% of %total%