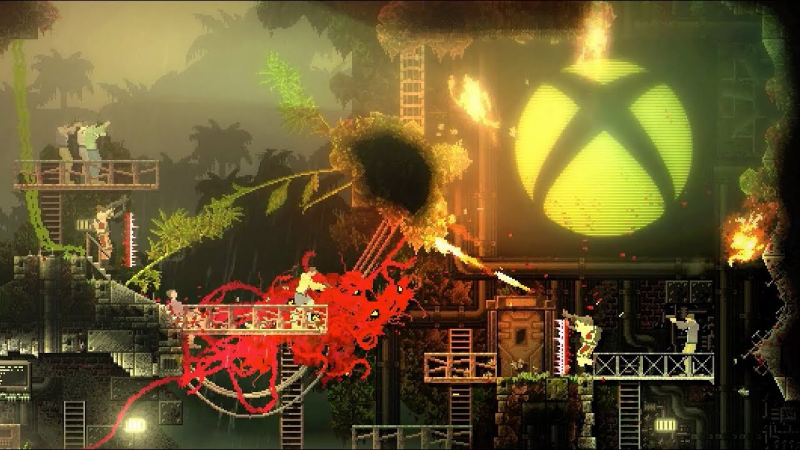 Phobia Game Studio and Devolver Digital have confirmed through a video that their horror title Carrion will also release on the Xbox One console next year. Unveiled during E3 2019 for PC, Carrion has become one of the most anticipated games among the announcements made by indie distributor Devolver Digital, receiving numerous award nominations.
Imagine a typical movie or game where people usually run for their lives to survive and stay alive. But what if I told you that you are the monster that pursues them? Interesting formula change, right? Does this sound like fun? Then Carrion is the video game you should pay attention to.
According to the storyline, Carrion is a "reverse horror game "where you take on the role of an amorphous creature of unknown origin. It is necessary to pursue and consume those who have contained you to spread fear and panic throughout the facility. You also need to grow and evolve as you destroy the prison and acquire ever more devastating skills in the path of retribution.
It's better when you see the game in action. Below I leave you with the Xbox One announce trailer so that you can marvel at the disgustingly physical possibilities that the game will give you. Carrion does not yet have a release date, but it's planned for release on Steam and Xbox One in 2020.