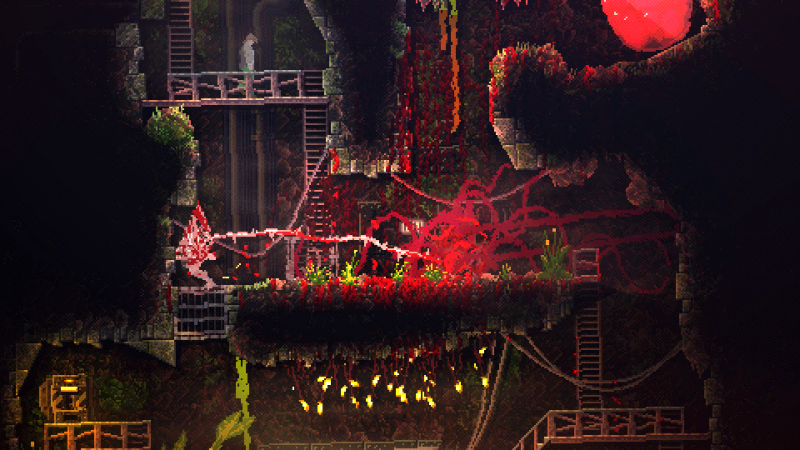 Devolver Digital presented several surprises at their E3 2019 conference. One of the most striking was CARRION, a horror title with an interesting proposal. In the Phobia Game Studio game, your mission is not to run away from a dangerous creature, because this time you will have to control it.
For this reason, CARRION is defined as a reverse horror title. If you like how this sounds, keep in mind that you can try it for a limited time on PC, via Steam. This is possible since Phobia Game Studio released a demo on the Valve platform. We recommend you to try CARRION as soon as possible, as the trial version will be available only until November 2.
CARRION is a reverse horror game in which you assume the role of an amorphous creature of unknown origin. Stalk and consume those that imprisoned you to spread fear and panic throughout the facility. Grow and evolve as you tear down this prison and acquire more and more devastating abilities on the path to retribution.
CARRION does not yet have a release date, but it's planned for release on Steam in 2020. Phobia Game Studio has not given details of its possible arrival on other platforms.