E3 2019: Reverse-Horror title Carrion re-emerges with new publisher and trailer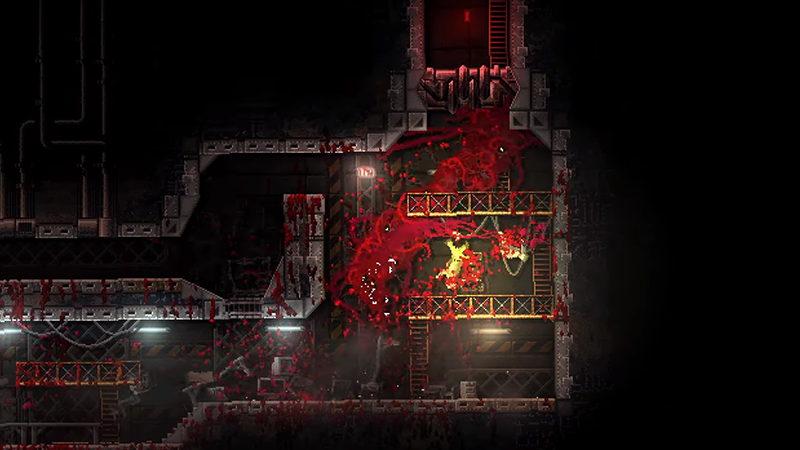 After peeking out for a brief moment last year, Carrion by Phobia Games is back with a new trailer, courtesy of its new publisher, Devolver Digital. Revealed during their subversive annual conference at E3, the very short but self explanatory video shows off some slightly updated graphics along with new grassier environments and bolder lighting. The game has you play as a very bloody and meaty alien horror that rips through a pixelated facility and gorily feeds on unsuspecting humans to grow and mutate. The team's last game was the well received BUTCHER, which shares a similar artstyle.
Carrion has a 2020 release date for PC and (unspecified) consoles (something absent from this upload of the trailer since it was tied along with the DD E3 presentation footage). You can catch it below.