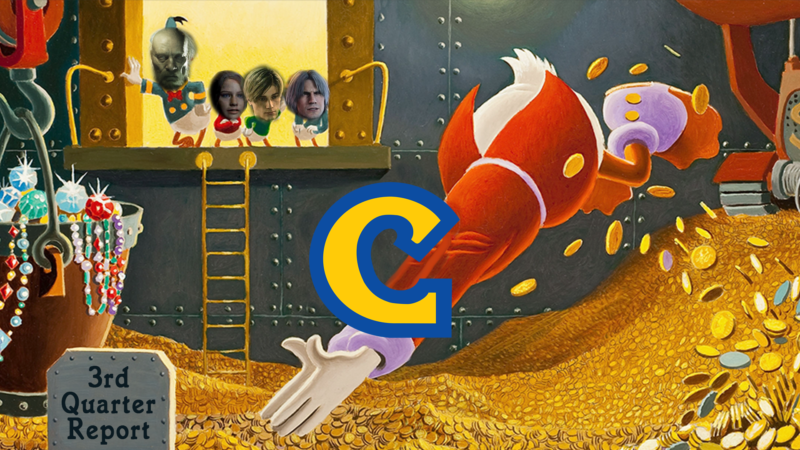 It's a pretty good time to be a Capcom fan right now. Do you know what's probably even better? Being a Capcom employee, given how damn good their sales have been lately. We've been reporting on the steady growth of Resident Evil 7's sales since it released, which initially came in under expectations. Today, Capcom released a new quarterly earnings report and has updated the Capcom Platinum Hits webpage with new numbers and they are looking pretty fantastic.
Resident Evil 7: Biohazard has now sold 7 million units, which puts it just 0.4 million units shy of beating Resident Evil 6 for the second-best seller's spot in the series. On top of that, it's now closing in on RE5, which sold a total of 7.6 million units — meaning that RE7 may very well have a chance of becoming the best selling initial release Resident Evil of all time. Don't count out the franchise competition just yet, though, because REmake 2 has skyrocketed from 5 million units to 5.8 million units in just a little over two months. This means that REmake 2 has now officially beaten both the original and Dualshock re-releases of RE2 on PS1 back in 1998 (which totaled to about 5.7 million combined).
Bringing up the rear in Capcom horror sales news is Devil May Cry 5, which has now sold 3.1 million units, up from the 2.5 we reported last time. The rest of Capcom, of course, is doing just fine. Street Fighter 5 has now sold 4.1 million units, and Monster Hunter World eclipses all of these games to a comical degree, having now sold 14.9 million units in just two years. I fully expect Resident Evil World at this point. It remains to be seen how to upcoming Resident Evil 3 Remake will sell; the original 1999 Resident Evil 3: Nemesis only sold 3.5 million units, which was a nearly 2 million drop off from RE2. Guess we'll have to wait and see.