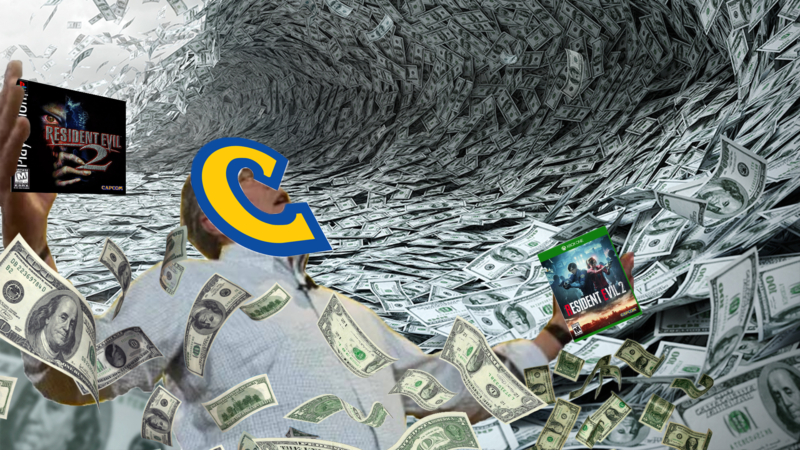 The day was bound to come (and has been in the process of doing so), but it's still impressive as hell. REmake 2 (that is, the 2019 Resident Evil 2), has officially sold more units than the original 1998 Resident Evil 2, moving it up to the 6th best selling Capcom title of all time and the fourth best selling Resident Evil of all time. While the Capcom Platinum Hits webpage has yet to be updated, Capcom released a report regarding REmake 3's announcement that included an update on REmake 2's sales:
Having sold over 5 million units, Resident Evil 2 (2019) has finally beaten Resident Evil 2 (1998) by a little over .05 million units. While that might sound small, it's a huge deal considering the legacy it had to go up against. This feat is something that even REmake 1 didn't achieve — neither the original 2002 GameCube release (1.35 million units) nor the 2015 HD release (2.4 million units) of REmake 1 managed to topple the original 1996 sales of Resident Evil (2.75 million units). So bravo, bravo to the entire Resident Evil 2 (2019) staff for managing this — each and every one of you should be beyond proud of this accomplishment.
This bodes extremely well for the future of Resident Evil, especially with the remake of Resident Evil 3 to deliver a second punch of old-school infused modern survival horror in just a few short months. It's a very exciting time to be a fan of this franchise, and the future of it hasn't looked so bright in over a decade.
Resident Evil 3 releases April 3rd, 2020, across Xbox One, PS4, and PC.
[Source]