REmake 2 on Steam Quietly Updating Amid DLC Rumors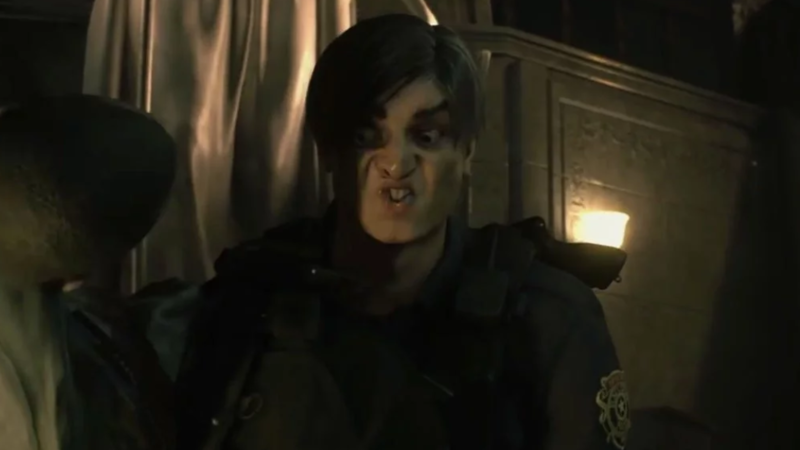 So a few days ago fans playing Resident Evil 2 (2019) on Steam noticed something odd — a new achievement. While it appeared to have been in error at first (simply showcasing an MS paint Kanji symbol reading "Tentative"), it became instantly more intriguing when the new achievement was not only not removed but updated. Now the image shows the English text "unlock", and that's how it has remained since the 14th. Fans of REmake 2 have simply been abuzz with speculation as to what in the world this could be, with the most likely answering being that it is tied to a new, unannounced DLC pack. Anywhere from new Ada and/or Marvin chapters to the inclusion of the much-requested 'fixed camera' option (something that Capcom actually worked on considerably before dropping) has been speculated, but for the moment all we really have are hopes. That speculation is starting to turn into straight-up hype now, as more fuel begins to fill the fire-pit, as it were.
Once again, it's the Steam version that has tipped us off to REmake 2's potential future, as fans noticed that it has been quietly updating — and frequently. Beginning on the 15th at the very least (when a Reddit user posted their findings), REmake 2 has updated multiple times, with the most recent one being at about 21:00 UTC today. You can also see the update version numbers, starting with 7209401 at the time of the Reddit post on the 15th, and now on 7217850 today on the 17th. Nothing about the game has changed on our end, with these frequent updates instead indicating testing going on overseas with Capcom, updating each time to stabilize the released version in preparation for the upcoming DLC.
It is, of course, worth mentioning that this all could very well be nothing and we're getting all wound up for no reason. Until something is officially announced, all of this speculation must be taken with a grain of salt — but by gum does it look like we're really going to be getting something here. We'll keep you posted as this story develops. The last major gaming event of the year (at least one that has announcements made during it) is The Game Awards, which is being hosted live on December 12th. If the REmake 2 DLC is real, there's a very good chance it could be announced there, with the only other option being a final, end of year Sony State of Play stream (which tend to just sort of happen every few months, so there's no way of telling when the next one will be).