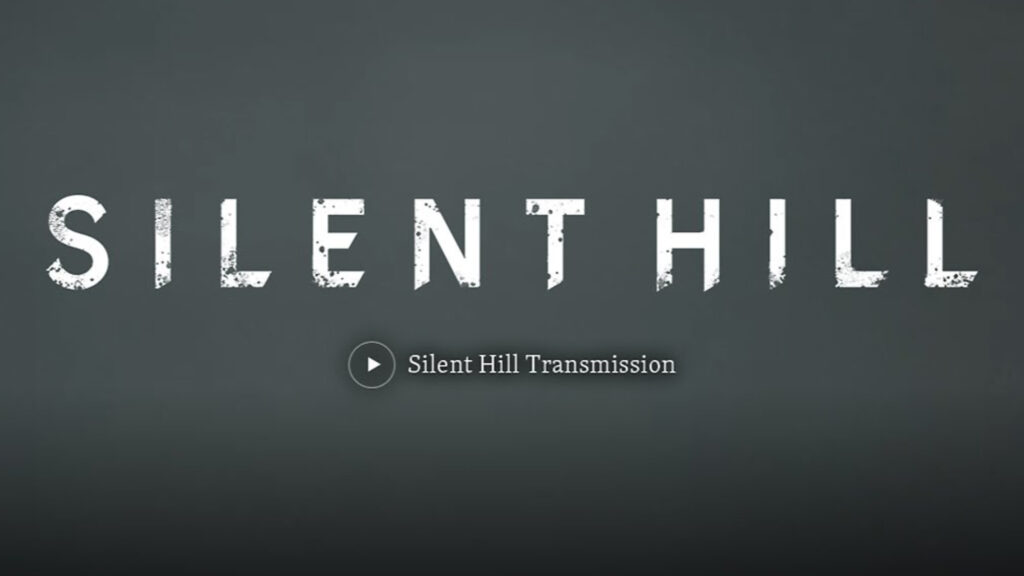 Konami just announced multiple entries in the long-dormant Silent Hill series during its Silent Hill Transmission Livestream today, including a remake of the fan-favorite sequel Silent Hill 2.
Earlier this week the publisher had teased via its socials that there would be a major news update regarding the Silent Hill series. This comes after years of rumors and leaks of alleged upcoming titles, like Silent Hill: The Short Message, Silent Hill: Sakura (the post-it-note monster game), rumors of a Silent Hill 2 remake by Bloober Team, and even a recent confirmation by the director of the first Silent Hill movie that several SH games are in development, though until today, there had never been an official confirmation of any of these projects from publisher Konami.
After years of waiting, Konami just announced a whopping five new projects during their Transmission Livestream today, including Silent Hill: Ascension, Return to Silent Hill, Silent Hill: Townfall,  Silent Hill f, and Silent Hill 2 Remake.
Let's take a look at each title and break them down one by one:
Silent Hill 2 Remake – Bloober Team is developing the new Silent Hill 2, which will see the return of series art director Masahiro Ito and composer Akira Yamaoka, along with a new over-the-shoulder camera perspective. The remake will be exclusive to PS5 and PC for 12 months after release.
Silent Hill: Townfall – A teaser was shown for a new title by Annapurna Interactive and No Code games. The short video begins with waves on a beach with a voiceover talking about how they are "stuck here in this place being judged by these…people" and a portal pocket television pops and glitches out, flashing images of what looks like amps and monsters. It ends with the voiceover saying, "I think you're here for some other reason. And I don't want to be anywhere near you…when you figure that out."
Return to Silent Hill – An upcoming movie directed by the original 2006 movie's director, Christophe Gans, which is said to start showing in February 2023 with a completion date of late 2023. Konami described this new film adaptation as "the catalyst for the revival of new Silent Hill games." The Livestream included storyboards from the film as well as an interview with Gans who revealed that it will be an adaptation of SH2.
Silent Hill: Ascension – Developed by Bad Robot games, Genvid, Behaviour Interactive, and DJ2 Entertainment, this game is a live, real-time interactive series where millions of fans will watch together as the story unfolds and aims to capitalize on "taking that feeling of communal fear to a massive scale." Face your trauma together when Silent Hill: Ascension goes live in 2023.
Silent Hill f – Developed by Hong Kong-based NeoBards Entertainment, this title has a very Eastern horror aesthetic. The teaser shows a young schoolgirl running through a rural town that's quickly becoming overtaken by spreading red tubular growths. It ends with the schoolgirl being overtaken by the growths and completely transformed into a mass of flowers, shortly before her face peels off, revealing a gaping gooey cavity.
In addition to the announcement of a slew of new Silent Hill games, Konami gave an update on their SH-related wares, which will feature merchandise inspired by the series, including a Red Pyramid Thing 1/6 scale statue and James Sunderland 1/6 scale statue by Gecco, limited edition skateboards, t-shirts, hats, and more.
For more info, you can visit the Offical Konami shop here.
You can watch the complete Livestream video below that includes all the newly announced Silent Hill titles.