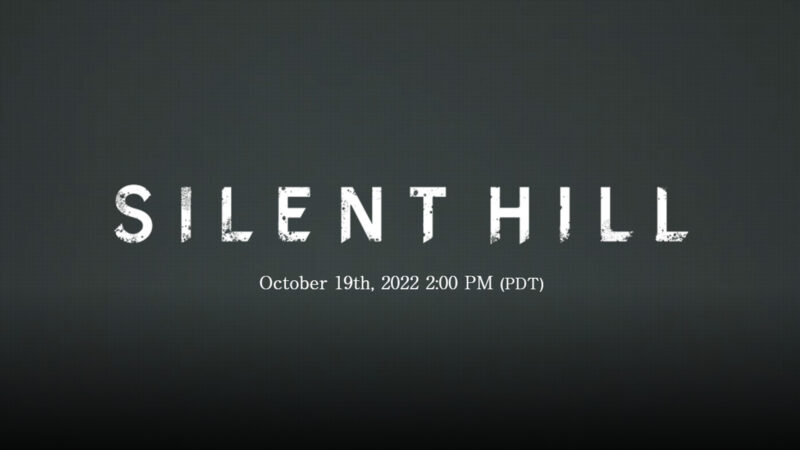 After two years of rumors, leaks, and speculation — the moment is finally here. Announced via the official Twitter account, Konami has revealed a "Silent Hill Transmission" that will cover "The latest updates on the Silent Hill series". This tweet is backed up with an update to Konami's website that has opened up an all-new portal page, which currently hosts a brand-new logo for the series and the transmission's release date and time: October 19th, at 2pm PDT.
In your restless dreams, do you see that town?

The latest updates for the SILENT HILL series, will be revealed during the #SILENTHILL Transmission on Wednesday, October 19th, at 2:00 PM. PDThttps://t.co/8Knoq9xYsa

— Silent Hill Official (@SilentHill) October 16, 2022
While it's easy to dismiss as updates regarding more skateboards, this announcement is centered around updates regarding the series, wording not present in any of their other announcements regarding merchandise. The inclusion of an all-new logo (as opposed to recycling the logos for 1, 2 or 3', which is typical of franchise merch) would also appear to seal the deal on this being something new, and not just pumping out more stuff to buy. It's also worth pointing out the plurality of the wording: Updates for the series, which falls in line with the rumors/leaks that multiple Silent Hill titles have been in development; a Silent Hill 2 remake developed by Bloober Team, something titled The Short Message (as leaked thanks to an early rating listing) that some are speculating may be a P.T.-like demo of sorts, and something titled  Sakura (what some fans have been referring to as Silent Hill 5). It's a very exciting time to be a fan, and at long last, we appear to have waited long enough. We'll be right there this Wednesday to bring you the full reveal.
Small update: Masahiro Ito, who has all but been confirmed to be working on at least one of the new games, retweeted the announcement. Ito has gone on to tweet continuing updates counting down to the transmission.
Another small update: it should be noted that there is an ESRB "Rating Pending" logo at the bottom of the Silent Hill portal webpage, meaning that this is for sure in relation to a game announcement.