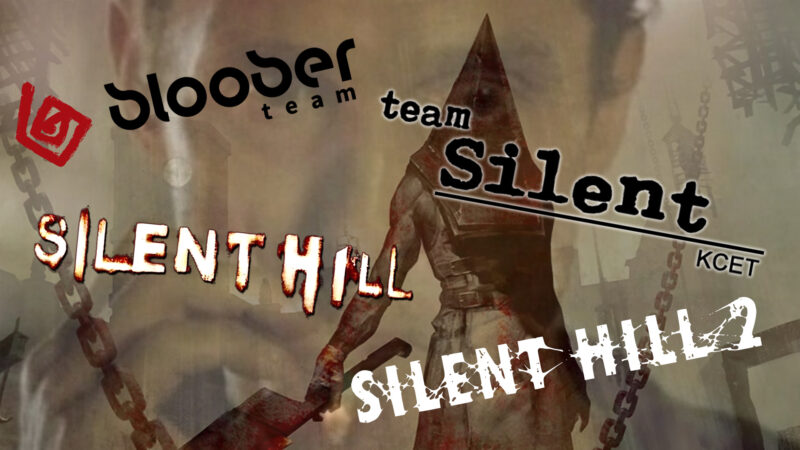 Whoops lmao. After nearly a full two years of rumors and leaks, perhaps the most official word we've ever had regarding the upcoming revival of the Silent Hill franchise has come completely out of the blue. Christophe Gans, director and co-writer of the 2006 Silent Hill film adaption, gave an interview yesterday with French website Movie And Game, where he revealed what he knew regarding Konami's plans for the franchise's future. A confirmed translation through IGN revealed that he had this to say:
"There are several games in development as we speak, there are several teams on it, with a big line of games, they will revive the franchise. I think they were really impressed of the success of the remakes of Resident Evil that are evidently exceptional games."
Gans went on to confirm the existence of Bloober Team's Silent Hill 2 Remake (by answering "yes" to a question about it), and also made it clear that he's not working on the games themselves, only speaking with developers while developing the new Silent Hill motion picture. Here's where the real bombshell drops tho:
"I'm working with Konami but not with Kojima, tho, but with the Silent Team who I met when I filmed the first Silent Hill movie."
Y-yeah, that's not something we'd heard before. To be clear, the "Silent Team" he worked with when developing the first film in 2006 was largely still Team Silent, the development team that put together the beloved Silent Hill 1-4. Akira Yamaoka, composer for almost every game in the series as well as a producer on several, was hands-on with the original 2006 film Gans directed, even serving as executive producer, so it seems hard to imagine Gans would mistake who he's working with. This of course doesn't confirm that Team Silent are actually making one of these games, nor does it confirm that it's all of Team Silent, but this does seem to confirm that at least a few of them are involved to a large enough degree that they'd be the people he's working with. Odds are good that Gans followed classic Hollywood tradition and completely forgot that he wasn't supposed to say any of this, given how stone-silent Konami has been regarding the franchise for the last near-decade.
It's also worth mentioning Gans's quote regarding the new Silent Hill film, which he announced via interview back in 2020:
"In this second movie (editors note: he has stated in the past that he has not seen Silent Hill Revelation 3D, and seems to be ignoring it), I'll try to explain that Silent Hill is a place that owes as much to the creatures that live there as what we project on the town. So I'll enter into something way more psychological and way more psychoanalytic in order to try to make people understand that Silent Hill isn't only this strange labyrinth that changes its form but also the projection of tortured and tormented souls and sometimes of extremely paradoxical feelings that can be between mad love and violence."
Gans has previously stated that Silent Hill 2 is his favorite game in the series, and to be fair the "psychoanalytic" side of the games is probably a lot of fans' favorite aspect. Both existing films were adaptions of perhaps the most straightforward games in the series, so hearing that he plans to dive into the psychological horror side of our favorite creepy town is super exciting to hear.
[Source]