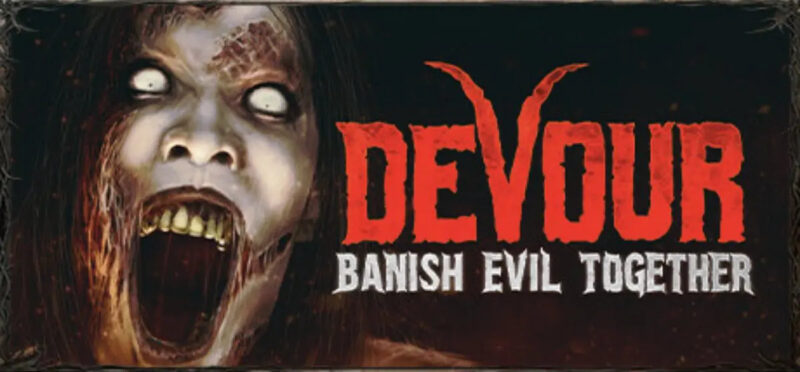 Edinburgh-based developer Straight Back Games, the team behind DEVOUR, recently announced via a thread on their Twitter page that, "There's lots more to come."
You can read the full tweet below.
Two years ago today, DEVOUR released with its first map. It was initially developed on a shoestring budget by a team of just 4 people who put in a huge number of hours ontop of their everyday jobs to create something they believed in. 1/3

— DEVOUR (@DEVOUR_GAME) January 28, 2023
For those who are familiar with it, DEVOUR is a co-op PvE horror game for 1-4 players. In it, you must stop possessed cultists before they drag you to hell.
The game's Steam page lists the following features:
2-4 player online co-op
Take control of up to 4 cult members in this unique online co-op experience where you must work together to stop Anna, a possessed cult leader dead set on taking you to hell with her.
Single-player mode
For hardcore players only. In this mode, you'll be doing all the screaming yourself.
Challenging gameplay
No two DEVOUR playthroughs are ever the same. To stop Anna, you'll need a focused team and perfect execution, with a single session lasting up to an hour.
More maps, more scares
Experience a whole new dimension of fear each time a map is released for DEVOUR. Every brand-new environment brings horrifying, original visuals, fresh characters, updated game mechanics, and novel terrors.
In the past, Straight Back Games has released a steady stream of DLC for DEVOUR, including The Inn and The Town updates, which have both received positive reviews from the community. An upcoming update dubbed, The Slaughterhouse will introduce new perks, a new flashlight, a new map collectible, and a variety of unlockable robes. The developers say they're planning to release The Slaughterhouse in March 2023.
DEVOUR and its DLC are currently available to purchase via Steam here. The game runs in both standard and VR modes and does not require a VR headset.