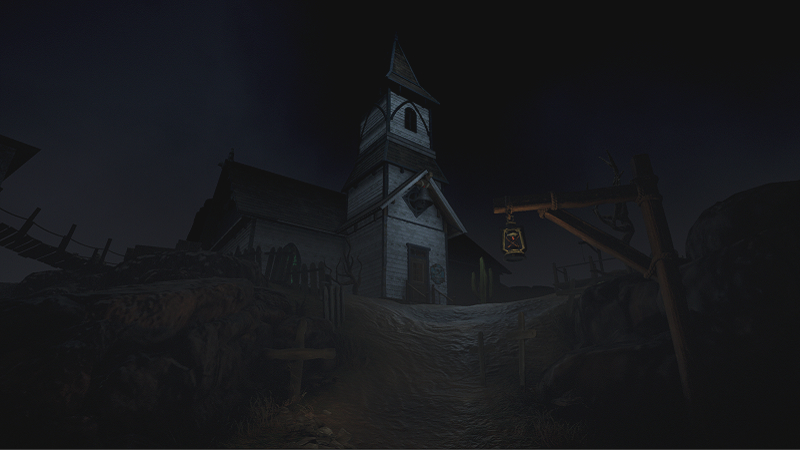 It's been a good few months since we had a new DEVOUR map, but developer Straight Back Games recently teased some upcoming content and it looks pretty exciting. In an update post on the game's Steam page, a few images were shown of a new location simply called "The Town." It's described as a "Gold Rush mining town" called Mercy that's been abandoned and is the site of a cult named The Watcher of Azazel.
The post describes the new DEVOUR map, thus:
The Town is set in California, USA, where Sam McCaul has made a pilgrimage to Mercy, an abandoned Gold Rush mining town. Filled with chilling, ghostly presences, Mercy is the birthplace of DEVOUR's cult, The Watchers Of Azazel. After uncovering information about Mercy's original inhabitants, and their discovery of ancient symbols in a local mine, Sam has performed a deadly ritual to summon Azazel himself.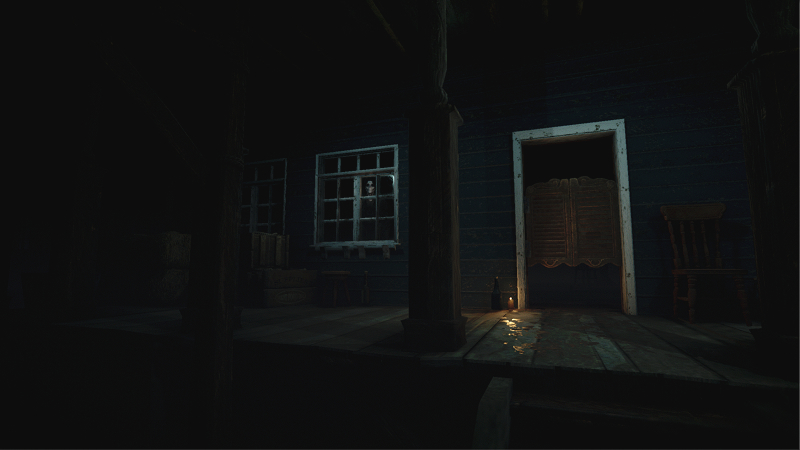 In addition to the new map, the team has also been working on improvements to the overall game, including updated character textures, vote-kicking of toxic players, and VR support. In general, Straight Back Games is working hard to continue to keep the game interesting for fans. Co-op games are in vogue at the moment, with the likes of Phasmophobia and Dead by Daylight currently dominating the genre.
DEVOUR is also enjoying a solid amount of success, especially among seasoned horror gamers. The new map looks like it's going to be an intriguing one, and we personally can't wait to give it a go. Currently, there's no release date for "The Town," but hopefully we won't have to wait long.