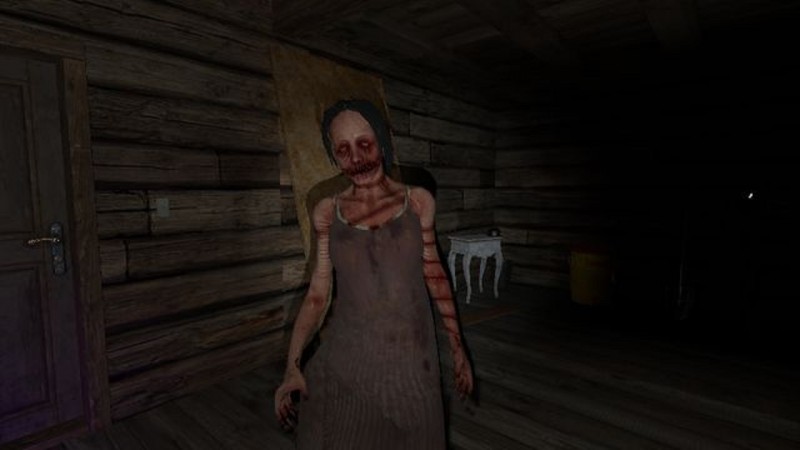 Are there any PC horror fans out there who haven't played even a small amount of Phasmophobia? Its success can't really be understated. Much of its popularity can perhaps be attributed to people being stuck indoors during lockdowns, but that doesn't detract from the game being genuinely great.
Earlier this year Phasmophobia received a pretty big update, which saw some new ghosts and equipment being added. But now it looks like there's a chance some more spooks may be getting added at some point.
In a Twitter post yesterday, developer Kinetic Games uploaded a screenshot from the in-game journal, which also received an update from the latest patch. The image shows a list of the current ghosts, including the two new ones. However, at the end of the list, there are a couple of smudges suggesting that there are two other ghosts there that have been obscured and do not yet feature in the game.
What could they be? Very spooky 👻 #Phasmophobia pic.twitter.com/rmo9mXehtL

— Phasmophobia (@KineticGame) October 4, 2021
This tease obviously hints at the possibility of even more enemies being added. It's certainly not definite but with Halloween just a few weeks away, what better time to add some extra content to one of the most popular multiplayer horror games than the end of October? And so soon after the Expedition Update as well. Phasmophobia has also become one of the highest-rated games on Steam, which just shows how successful it's become in just over a year.
For those who have yet to experience the delights of Phasmophobia, it's a multiplayer ghost hunting game (though Kinetic Games did add a single-player mode recently), in which players must investigate numerous haunted locations. Armed with equipment such as a camera, thermometer, UV light, and radio, your task is to identify which specters are currently haunting these residences, without being killed.
As usual, we will keep an eye on any developments that happen with this, but it almost certainly looks like Phasmophobia will be getting two new ghosts at some point.