---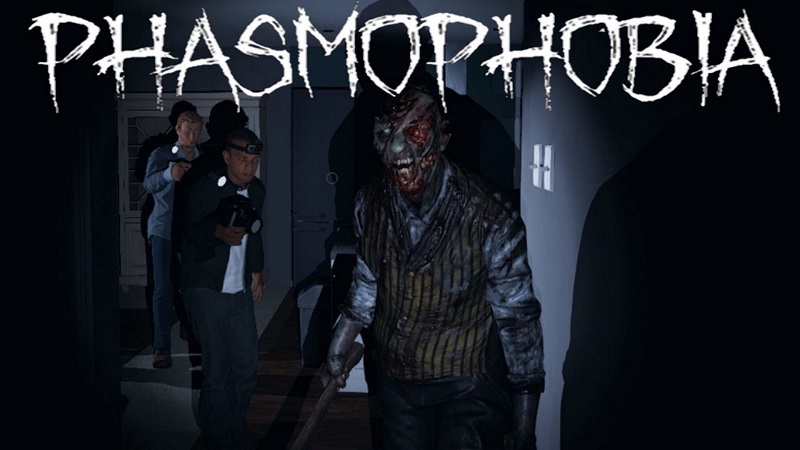 By now, much of the horror gaming and Twitch streaming world has had some brush-in with the co-op ghost hunting experience that is Phasmophobia. This time last year, Kinetic Games' entry surpassed early sales expectations, so it's fair to say that it's become one of the most popular online horror games of the past twelve months (though Dead by Daylight is arguably usurping that role).
On the heels of Phasmophobia's increasing popularity, a new update has just been released for the game, which introduces two new ghosts, plus some other tweaks and additions. The two ghosts are a Yokai and a Hantu. The Yokai is a spirit from Japanese folklore which, according to legend, often possesses animal features but can also appear human. The Hantu is a supernatural creature whose name is derived from the Indonesian and Malay language.
Other additions in the Phasmophobia update include:
Added a new daily challenge "Capture a 3 star ghost photo".
Added a new daily challenge "Capture a Dirty Water photo".
Added a way to reset corrupt save files. This is a very rare occurrence, if you get this please join our discord and ask for help.
Added a profanity filter for user and server names. Please report if your name is not offensive and is being caught by this.
Added a sell button in the item store that will give you back 50% of the price.
Added text to show the name of the level below the map in the truck.
Added a confirmation timer if you change your resolution.
Added a new small house map called Willow Street House. This map has no closets or lockers to hide inside and has been designed around hiding behind furniture.
The new patch fixes some bugs as well, including a fix where sometimes player voices would go higher. The creators of the game have also announced that they're looking to expand the team, saying that, up until now, the whole project has been managed by a single person.
Given the sheer popularity of Phasmophobia over the last year, it's hardly surprising that more help is required. A message posted on Steam said hiring had begun, with an experienced artist and a programmer looking to be added to the small roster.
For those who have yet to play the game, you can check out the official announcement trailer below.