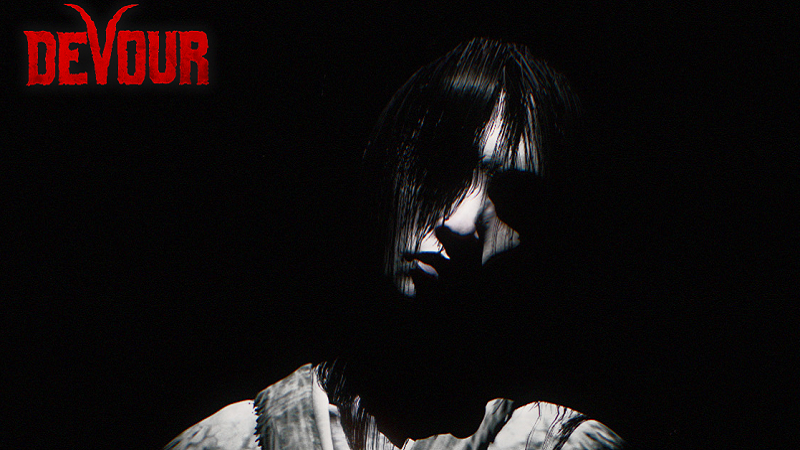 The co-op horror survival game DEVOUR is something of a hidden gem. It's been somewhat overshadowed by the likes of Phasmophobia and Dead by Daylight but is nevertheless enjoying a good amount of success in the horror community and on some stream channels. The game has already had a number of updates and now a new one is on the way. The developer, Straight Back Games, has just uploaded a new trailer for the next iteration of their multiplayer game.
In a post uploaded to Steam earlier today, a new trailer unveils the newest map for DEVOUR called "The Inn." The short clip gives a very brief overview of what players can expect from the DLC, which is due out on September 23rd. Much like the game itself, the trailer is pretty creepy, showing some of the spooky elements that have earned the game its positive reputation on Steam.
The Steam post also says the new update will add some extra content to DEVOUR, such as a leveling system, player perks, cosmetic changes, and more. It remains to be seen what this "more" will be, but many who have already played the game will likely be excited about the extra goodies that are on their way. I know I am!
For those who aren't familiar with the game, it is a co-op horror title in which 1-4 players must team up to stop a possessed cult leader before she drags you down to hell. While it's in the same vein as Phasmo, it does something that Kinetic Games' ghost hunting juggernaut doesn't do; DEVOUR actually allows players to be revived once they are caught by the demon.
The game's Steam page lists the following features:
2-4 player online co-op
Take control of up to 4 cult members in this unique online co-op experience where you must work together to stop Anna, a possessed cult leader dead set on taking you to hell with her.
Single-player mode
For hardcore players only. In this mode, you'll be doing all the screaming yourself.
Challenging gameplay
No two DEVOUR playthroughs are ever the same. To stop Anna, you'll need a focused team and perfect execution, with a single session lasting up to an hour.
More maps, more scares
Experience a whole new dimension of fear each time a map is released for DEVOUR. Every brand new environment brings horrifying, original visuals, fresh characters, updated game mechanics, and novel terrors.
DEVOUR is a fairly intense game, even when played with friends. It's a shame it's not as popular as other co-op survival horror games, but at least it's got a dedicated fan base. You can watch the official trailer for "The Inn" DLC below.