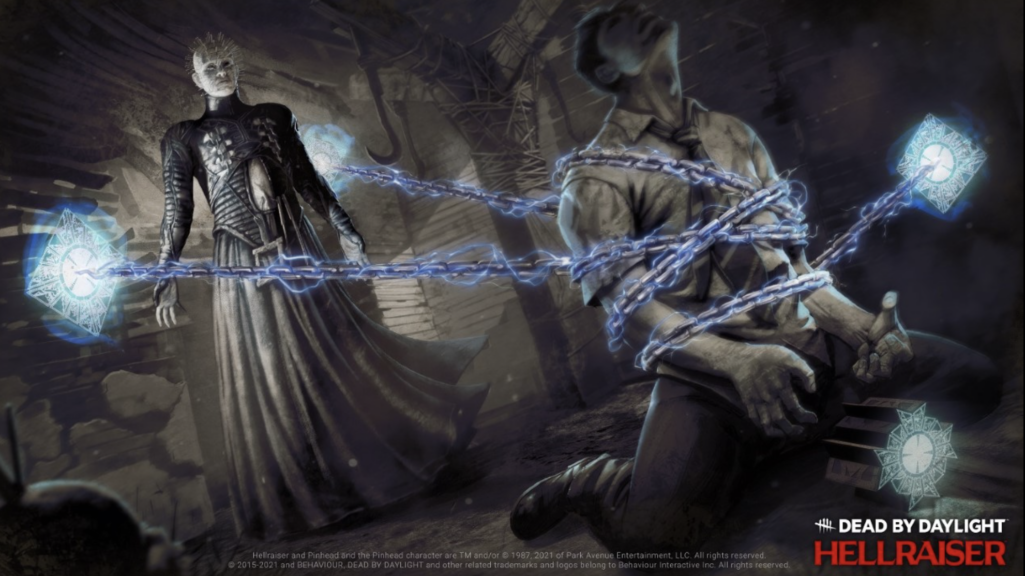 Pinhead, the sadistic lead cenobite portrayed by actor Doug Bradley and made famous in Clive Barker's twisted Hellraiser series, will be coming to the Dead by Daylight universe this September.
In a new press release from developer Behaviour Interactive, Creative Director of Dead by Daylight Dave Richard said:
Hellraiser's Pinhead is one of the most stunning and memorable characters among all the iconic killers of the horror genre. Not only is he highly charismatic, but he also embraces deeply disturbing horror themes, so our fans have been requesting him for a long time. Bringing Pinhead into the Fog is a way for us to give fans something they want, while cementing our reputation as the Hall of Fame of Horror.
The press release also detailed what to expect in the latest chapter:
Pinhead is an explorer in the further regions of experience, indulging in the limitless thrill of pleasure and pain. When the puzzle box known as the Lament Configuration—a key to another dimension—is found in The Entity's realm, it's only a matter of time before it falls into curious hands. Once opened, he arrives. What comes next is sweet suffering that will spill over the realm.
Hellraiser is the latest horror franchise to join Dead by Daylight, following the recently released Resident Evil, Chapter 20, which we thought was fun, but unfortunately didn't fix issues with the overall game. Dead by Daylight also celebrated its fifth anniversary in June and set a participation record for concurrent players on all platforms with over 207,000 concurrent users in June.
The Hellraiser chapter of Dead by Daylight will be available in September for the Nintendo Switch, PS4, PS5, Stadia, Steam, Windows Store, Xbox One and Xbox Series X|S. Pinhead will also be coming to Dead by Daylight Mobile before the end of the year.