Deadly Premonition 2 May Release on Other Platforms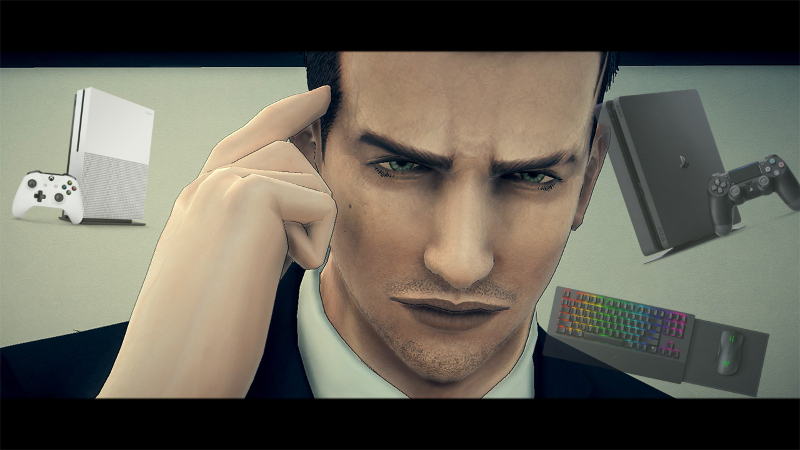 There's no doubt that Deadly Premonition stole the show during last night's Nintendo Direct. The original game was revealed to be releasing on Switch just later in the day, and a full sequel was finally announced after nearly a decade. Deadly Premonition 2: A Blessing in Disguise was only announced for the Nintendo Switch, but that may not be forever.
In a statement by Rising Star Games to Push Start, the Deadly Premonition 2 publisher stated that the game is a "Switch exclusive at launch" and that they're "not discussing other platforms at this stage." That means that while it will launch on Nintendo Switch, the possibility of Deadly Premonition 2 appearing on other platforms sometime after is fairly high. We'll just have to wait and see how long after the game's 2020 release on Switch it will take for additional versions to launch.
The original Deadly Premonition released in February 2010 for a mere $20 (in North America), ostensibly due to very little confidence in the title on the part of its publishers. I purchased it on a whim when it appeared on Amazon, and as I made my way through its cumbersome intro and into the town of Greenvale, I fell in love. Pundit Jim Sterling also sang the original game's praises, giving it a 10/10 on Destructoid, which no doubt propelled the game into cult status. A Director's Cut of the game released on PlayStation 3 and PC in 2013.
The career of the game's creator, Hidetaka Suehiro (Swery), also got a major shot in the arm. He later went on to direct D4: Dark Dreams Don't Die, found White Owl studio, direct The Missing: J.J. Macfield and the Island of Memories, and successfully crowdfund The Good Life. All of his game are bizarre, quirky, and emotionally-driven experiences, confirming that the first Deadly Premonition's success wasn't just a fluke. I very much look forward to Deadly Premonition 2: A Blessing in Disguise.
[Source]