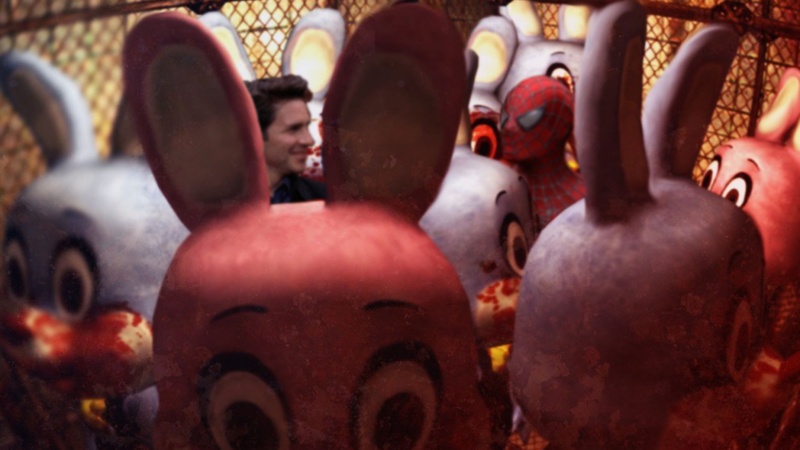 Looks like the Silent Hill-y goodness train just doesn't stop! Announced yesterday, the worlds of Silent Hill and Dead by Daylight will be colliding next month in an all-new DLC, which includes Cheryl (Heather) Mason, Pyramid Head, and a map based on Midwhich Elementary School. We've been excited to hear more, as its become clear that we still haven't actually seen everything the DLC has to offer, considering it also comes with what the developers are calling "Legendary Outfits". This new class of character skin is different than a general texture or costume swap, and apparently changes "a survivor's model completely, all the way to a new custom animation. While the survivor will still have the same stats and abilities, their appearance will be completely altered". One such example used was a Legendary Outfit for Cheryl that turns her into the Silent Hill 1 supporting character Lisa Garland. We've yet to hear more about what these outfits can do and who all will get them (thus far, licensed characters have notoriously been under-supported for costumes and new looks), but it looks like we may have our first surprise outfit!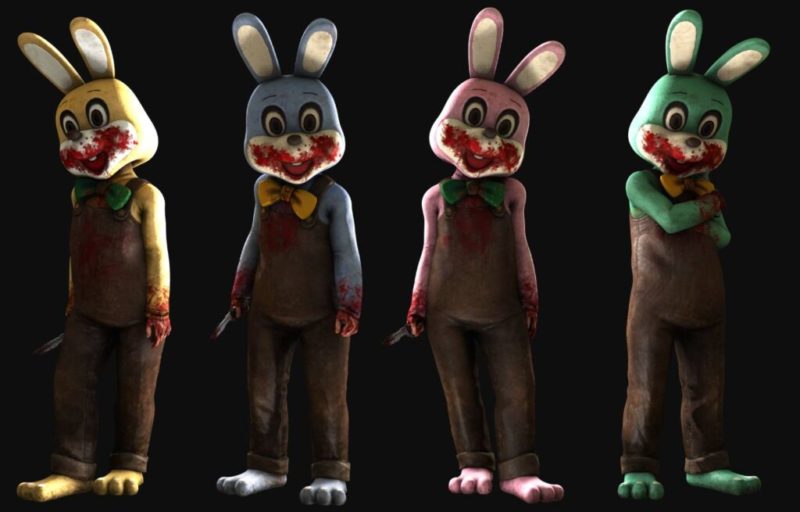 User u/404__Lost_Boy did some datamining through the new Dead by Daylight patch, to discover an as-of-yet unrevealed Legendary Outfit — Robbie the Rabbit! If you're familiar with the Silent Hill franchise, you probably already know Robbie as being the mascot of Silent Hill's Lakeside Amusement Park. Robbie's appeared in multiple titles in the series, as well as the second feature film, although his first appearance alongside Heather in Silent Hill 3. This is all very fun, however the real surprise comes with who exactly is wearing the Robbie suit — Legion. That's right, the game's original Killer Legion will be the one to don the classic Robbie the Rabbit look, which is the first time a costume has crossed over between two franchises in this game.
Now, it is worth noting that this costume has yet to be revealed officially, and even if it's in the game's files that doesn't necessarily mean it'll ever actually be released officially. Tons of weird stuff can be found inside of a game's code, from nude models to completely animated monsters. I'm keeping my fingers crossed this actually makes it in because it's totally rad, but we'll just have to wait and see.