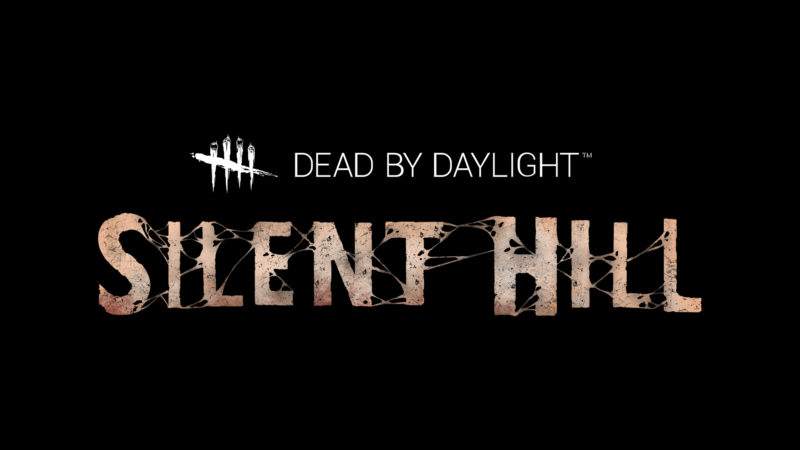 Not a hoax, not an imaginary tale — Silent Hill is coming to Dead by Daylight! That's right, announced today via an all-new trailer, the Otherworld is invading the Entity's Realm this June. I cannot even begin to describe how hype I am.
Chapter XVI: Silent Hill releases June 16th and includes a new survivor, Cheryl (Heather) Mason, new map, Midwich Elementary, and Killer, Pyramid Head. On top of all of this, Silent Hill franchise composer, Akira Yamaoka, is stepping in for an all-new remix of the Dead by Daylight theme, adding in a little of that classic Silent Hill spice. From the press release:
Behaviour Interactive and Konami are proud to announce today the release of the newest Chapter of the iconic asymmetrical 4v1 game Dead by Daylight: Silent Hill. The emblematic video game franchise joins the Entity's Realm and further pushes the boundaries of horror, featuring a new Silent Hill-inspired map, a terrifying monster and a mysterious survivor.

Midwich Elementary School is the scene of unspeakable horrors. Any sense of the innocence that once marked these halls is gone. In its place: stained walls, rusted chains, hanging cadavers and a sense that things have gone horribly wrong.

Pyramid Head, known as The Executioner, is a sadistic and merciless killer fixated on dispensing punishment through pain. Never without his hulking great blade in tow, Pyramid Head has stepped into the fog to fulfill his nefarious duty.

Cheryl Mason, previously known as Heather, is the Chapter's newest survivor. Having freed herself from the religious cult that had pursued her since birth, she now must fight an eternal battle in the Entity's realm.

"We are so thrilled to welcome Silent Hill as Chapter 16 of Dead by Daylight. Silent Hill is such an iconic video game licence and to add it to our legendary roster of horror is truly an honor," notes Mathieu Côté, Game Director on Dead by Daylight and Product Evangelist for Behaviour Interactive. "We hope players will have as much fun discovering this Chapter as we had in making it."

Dead by Daylight boasts more than 20 million players globally across all platforms. On any given day, one million players step into the fog, whether on PC, consoles, or mobile. Since its release in 2016, the multiplayer game has become a place where all horrors live, having welcomed legends from TV, movies and video games. The team regularly releases new content in the form of chapters, Archives tomes and frequent quality of life updates.
IGN also sat down with BEhavior Interactive's creative team, along with game director Mathieu Cote and creative director Dave Richard about the new DLC:
Cote described Pyramid Head as being "judge, jury, and executioner" in Dead by Daylight as it can skip some of the steps required to "sacrifice" a survivor. Similarly, Cheryl will also have unique abilities with some that can only be activated when cursed.

The map is also reimagined but should be familiar to anyone who's played the original Silent Hill. "It was absolutely amazing to work on Silent Hill," said Richard. "We had a lot of choice of different iconic locations but we chose Midwich Elementary School from Silent Hill 1. For me, it's really the first time you go deep into the world of Silent Hill when you go to that map and see how weird it can get."

"Usually when we build a map out of a license in the world of [Dead by Daylight] it's an interpretation of the location that the Entity builds in a specific way," Richard explained. "But for Midwich we took attention to detail and wanted to replicate as much as we could about the map players already know about in Silent Hill 1."

That means that while there are changes to the map, other portions are faithfully recreated. In a way, the Midwich Elementary map players explore in Dead by Daylight will be closer to how the map would look if Silent Hill 1 was remade using today's technology. The new map will include both an indoor and outdoor segment, two stories, and merge the Silent Hill "Other World" elements into the map layout.

"We also packed it with secrets and winks to the series. So players will be able to discover all these little elements of puzzles, surprise, little jump scares that were in the original Silent Hill," Richard says.
They also went into detail about how they worked closely with Konami to ensure Silent Hill feels as accurate to the game's stylings as possible, as well as announced an all-new cosmetic expansion, "Legendary Outfits":
Unlike a traditional skin, a Legendary Outfit will change a survivor's model completely, all the way to a new custom animation. While the survivor will still have the same stats and abilities, their appearance will be completely altered. In this case, a Lisa Garland outfit will be available for Cheryl.
This is the first time the Silent Hill brand has appeared in a console video game since Pyramid Head's inclusion in 2017's Super Bomberman R, which is pretty damn exciting. This reveal also comes hot on the heels of our Silent Hill reboot leak for PlayStation 5, which seems like interesting timing. On top of all this, the Silent Hill Facebook page has sturred from its mighty slumber for the first time since 2017, with both this as well as a post regarding a hoodie in March. The long-awaited awakening appears to happening as we speak. We can't wait to get our hands on this, and will let all of you know more when it hits June 16th!
[Source]