Capcom – REmake 2 success and Dormant IPs Returning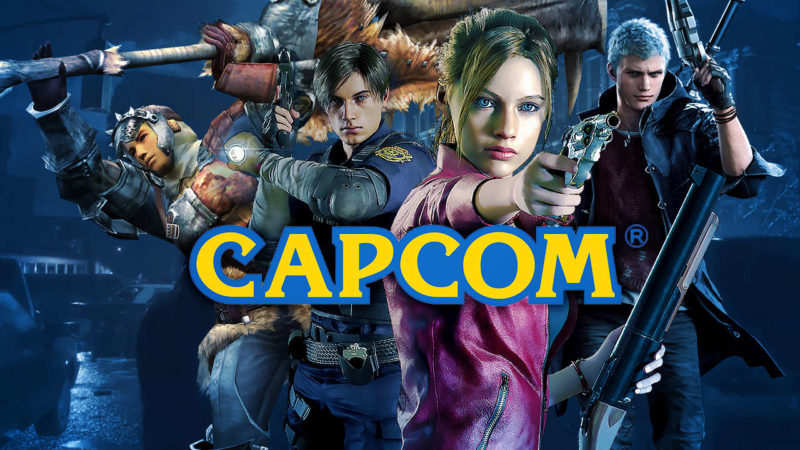 Now that's what I'm talking about, take us on a wild ride, Capcom! As Capcom's IPs date all the way back to the NES era, they have quite a library to pull from — especially from dormant titles. While we're more than happy to get a new Resident Evil every few years (although counting ports it's literally every few months), and Ace Attorney and Monster Hunter get plenty of love, the company has a huge well of content that hasn't gotten attention in years. From Darkstalkers (the last release that wasn't a port/remaster was in 1998) and Onimusha (last release was in 2006) to Rival Schools (last release in 2000) and Dino Crisis (last seen in 2003) some of these date back over a decade without a new entry. Looks like there's a chance we could be hearing from at least one or two of them soon, based on Capcom's latest financial report. The mention is brief (and buried deep in a massive PDF), but it's still promising:
"For the time being, while we are placing a priority on maximizing the revenue from current core IP, we are also actively looking to utilize dormant IP. [We] will revive dormant intellectual properties for which we have not recently released new titles by increasing the number of our developers."
This is pretty great to hear, especially given the use of "actively". Capcom's talked about resurrecting dormant IPs a few times over the past couple of years, starting in 2016 and then again in 2018, mentioning the return of Marvel vs Capcom, and general enthusiasm for exploring their backlog. The key use of "actively looking to utilize dormant IP" rather than the vague "we expect to explore" and "looking to enhance corporate value by utilizing dormant IP" is exciting. Obviously we're keeping our fingers crossed for a return of titles like Dino Crisis (which RE7's producer expressed an interest in returning to in 2017) and Clock Tower (the awful NightCry doesn't count), there's, of course, many more that could be getting a spot in the limelight soon as well. In fact, it looks as if Ōkami 3 was maybe just quietly announced on Twitter, which is pretty awesome (aside from remasters, the last release was Ōkamiden back in 2010). It's exciting to imagine what else could be on the table, but we most likely won't hear more for a while yet — especially with next-gen inbound.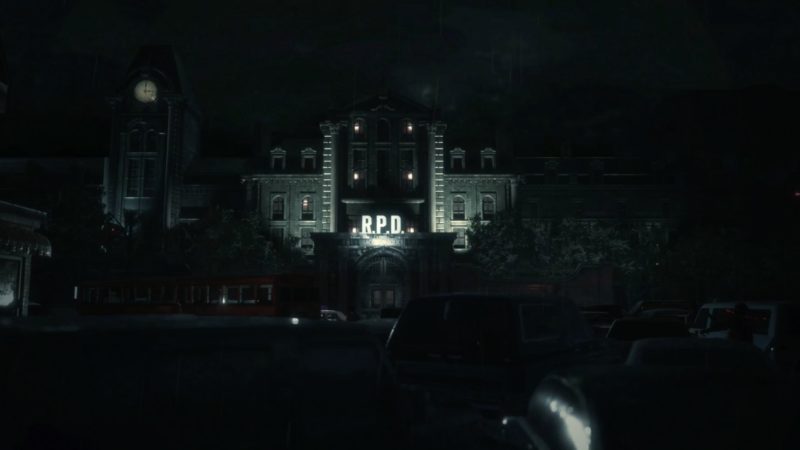 Switching tracks slightly, Capcom also takes an entire page of their PDF to highlight the success of Resident Evil 2 Remake. REmake 2 managed to move more than 4 million units within its first month of release (for reference, it took RE7 nearly a year to get there) and now sits at a pretty 4.5 million units sold within it's first 9 months on the market (and the thing hasn't even had a permanent price slash yet!). Capcom discusses why they think that is, and it gives me hope for seeing more like it in the future. From their report:
Why it became a hit:

A remake that exceeds all expectations: The original Resident Evil 2 is one of the series most popular titles. Recreating the game for current-generation game consoles meant there were high hurdles to overcome in terms of the fans' expectations for the game and the weight of the brand. In our effort to leave a sense of the original while remaking the game from scratch, it took 18 months of trial and error to figure out what to keep and what to change until the game's first stage at the police station was finally complete. As a result, it was crowned "Best of Show" at E3 where it was unveiled, marking the first time the honor of most notable game was awarded to a Japanese third-party developer, and raising the expectations of stakeholders ahead of its release.

Fear created audio-visually with the latest technology: Our proprietary development engine, the RE Engine, enables both the use of high-definition graphics to portray the terror of groping through the dark while gruesomely real zombies hunt for flesh, as well as the use of real-time binaural technology for the first time to reproduce sound in sync with the player's perspective. Enhancing the sound as well as the graphics has enabled us to offer a deeply immersive game experience, earning the game a high 90 point Metascore, which serves as an indicator of game player purchasing.

Appealing to fans new and old with social media promotions and digital strategy: In addition to creating entertaining photo ops at gaming events and releasing videos of influencers playing the game, we also distributed a "1-Shot Demo" trial version of the game. This limited, one-time only 30-minute trial roused user interest on social media, resulting in five million downloads. Directing users of the trial version to the purchasing site after playing the game also led to a rise in the number of
preorders and succeeded in acquiring a broad spectrum of players, ranging from
casual to hardcore series fans.
It's pretty great to see a genuinely great title get the credit it deserves (it's my second 10/10 review ever), and that Capcom knows why it did so well. While REmake 2 has a ways to go before topping the sales of other RE games (it sits in the top 5 titles in the series, but still has yet to out-sell the original 1998 RE2) it has done extremely well for itself in just a few months and can potentially sell even better after a price cut. Fans are still hopeful for more DLC as well — although I think that might be off the table at this point as the series is already marching full-steam ahead. I also agree that, on top of the game's incredible quality, the marketing behind both this and RE7 was fantastic (we even wrote a whole piece on how much we loved RE7's "whisper don't tell" strategy). After that weird period of series confusion, hopefully the mainline entries really have a tight foothold on what works again.
All of this is tremendous news as both a fan of Capcom's IP and Resident Evil specifically, so hopefully it won't be too much longer before we hear more about both. We'll keep you all up to date with the latest on all of this, I'm keeping my fingers crossed that this year's VGAs (which routinely has massive game reveals) might have a big update from Capcom.
[Source]