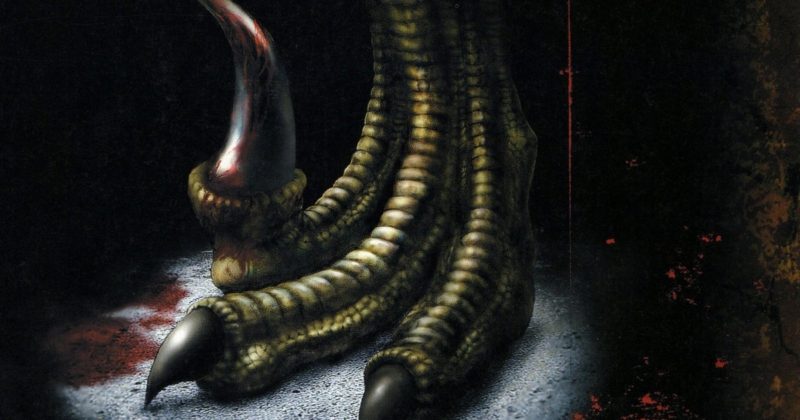 Oh snap.
So in the great scheme of things, there really aren't many good dinosaur games. Every now and again we get something like Ark: Survival Evolved, and one or two of the Turok games were okay (when they weren't generic FPS garbage or inventing Tobias Bruckner, a character so stupid he ended up being the basis for EGM's 'Best of the Worst' awards) but for the most part we kinda just have the handful of terrible to mediocre Jurassic Park games to fall back on (with the best of those being a Tycoon style game). There was however, two really excellent dinosaur games. Capcom's Dino Crisis and Dino Crisis 2, which were ostensibly sister games to the Resident Evil series (being helmed by the same creator, Shinji Mikami and playing very similar in a lot of respects, save for DC being significantly harder core).
Unfortunately, the series ended up falling under the same axe that a lot of Capcom's older IPs got in the early 2000s, ending on a rather sad note on consoles with the terrible Dino Crisis 3 (which was essentially the Jason X of dinosaur games) and the series' final release was an oft forgotten mobile game called Dino Crisis: Dungeon in Chaos. However, it might be seeing a comeback. Earlier last year, Dino Crisis was brought up by Tao Weishi (along with other Capcom franchises) as something he'd love to help them work on rebooting. Dino Crisis is back in the news again, as Resident Evil 7's producer, Masachika Kawata was asked about the series in an interview.
"I think if you were to create Dino Crisis with modern gaming technology it would be a really exciting prospect,"
He went on to explain that while he has "a hope for [it] in my heart", he admitted that we shouldn't get too excited just yet, stating that "There's not currently any conversations happening [at Capcom], that I'm aware of". Capcom has gone on record however as wanting to resurrect some of it's older IPs, starting with Marvel vs Capcom: Infinite sometime this year.
There's probably a few franchises in line before Capcom would get to Dino Crisis, most notably Devil May Cry comes to mind (despite solid review scores and sales numbers, fans were pretty divided on its 2013 reboot), and despite Mega Man appearing in lots of crossover games he hasn't had a new title since 2010's Mega Man 10. Don't lose hope, however, Dino Crisis probably stands just as good a chance as other games like Clock Tower and Power Stone. We'll see soon enough, I'm sure.
[Source]