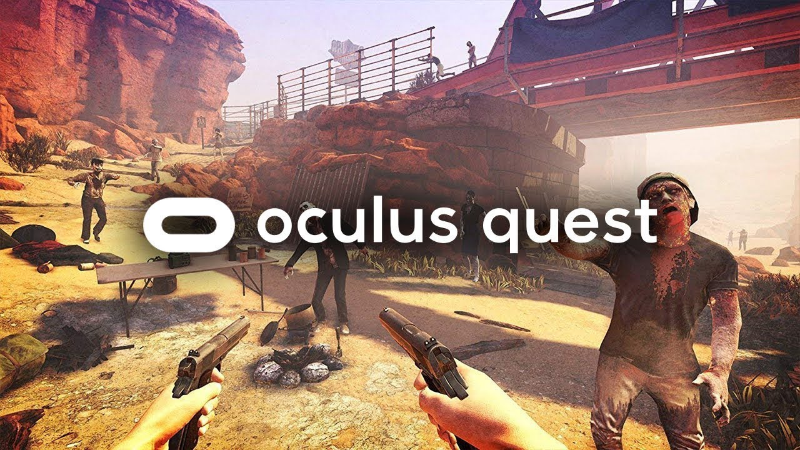 Arizona Sunshine from the Dutch publisher and developer Vertigo Games is coming out on December 5 for the Oculus Quest. The virtual reality game also previously released for the PC and PlayStation 4. According to the developers, they needed to build the Oculus Quest version of the game from scratch.
The reason for this is to get Arizona Sunshine working on the Snapdragon 835-soc, which is in the stand-alone VR device. As a result, there is no cross-play support between Arizona Sunshine on the Oculus Quest and other platforms. The game also looks graphically less detailed than the versions for the PC and PlayStation 4, according to previously released screenshots.
The game is currently selling for $35.99 on the Oculus Store. The Damned DLC for the Oculus Quest will release later, but when this will happen is not yet clear.
Here are a few key features according to the Oculus Store:
Handle, fire, and reload over 25 different weapons with real-life movements
Explore huge environments including deserts, canyons, and mines
Full-size campaign
Co-op multiplayer: Join a friend in campaign mode or Horde mode (up to 4 players)
Oculus Quest owners can also play the PC version of Arizona Sunshine by using the Oculus Link software that has been available as a beta since last week. For this to work, you must connect the headset to your PC with a compatible USB 3.0 cable. The PC version of the zombie game currently has a 66% discount and will cost you $13.59 on Steam.