Arizona Sunshine Getting Free DLC For PSVR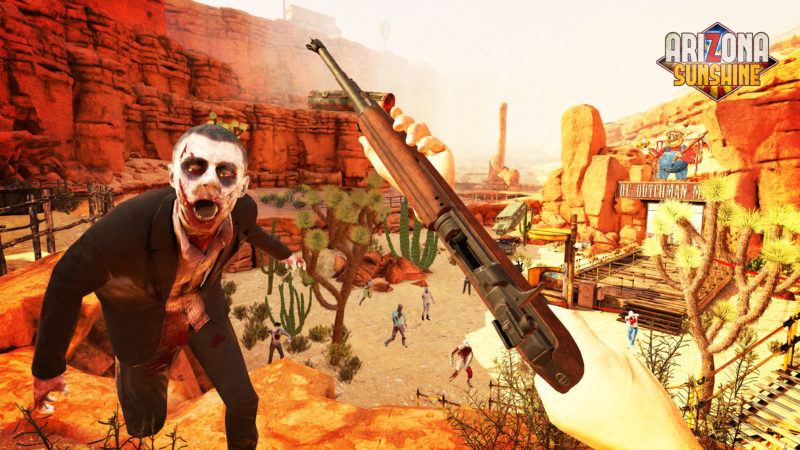 Hey, never look a gift horse in the mouth!
While I was so-so on Arizona Sunshine, even after it's patch (which fixed a number of launch problems the game had), I'm always up for something that's free. Developer Vertigo Games has announced two new Horde Mode maps that will be hitting the game for free sometime later in the summer (which sort of narrows it down, considering). The maps are a Las Vegas style casino built out of an old warehouse, and an underground mine (I assume similar to the mine that we fight through in the main campaign). It's nice to see a commitment to keeping this game alive, seeing as it's one of the few action-based multiplayer games on PSVR. It'd be a shame (regardless of it's launch problems) to see it's online mode die.
We'll let you know when an official date is given, in the meantime the game did recently get a new update that changed a number control and gameplay features, so it might be worth going back to have another look at it myself. Now if only they could patch out that damn draw distance…
[Source]