6 Innovative Horror Games that Never Made it Through Kickstarter
Every game certainly starts out with ambition, but not every title starts with money in the bank, and that's often a big problem. Games cost a lot of money to make and until Kickstarter came around the indie development scene was nowhere near as big as it is now. Nowadays the people have the power and by voting with their wallet, in the most literal sense possible, they can choose what games they would like to see made.
Except, that isn't always how it goes. Some campaigns attempt to raise money for a great game, one many people would certainly adore, but for one reason or another it just doesn't meet its funding goal. It could be because of a lack of marketing and press coverage or maybe the developer themselves set their sights too high. This is a list of several great Kickstarter games that, sadly, never raised the money they needed.
OZombie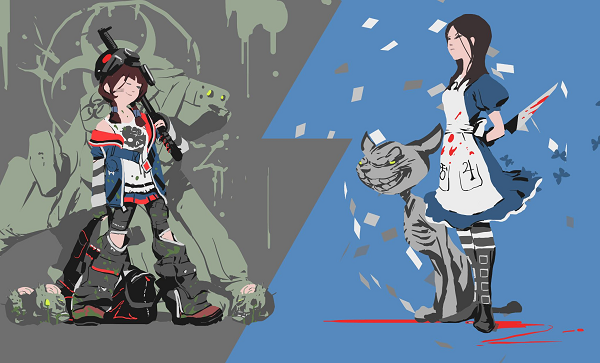 Hot on the heels of the successful Akaneiro kickstarter campaign, famed game-designer American McGee launched a second fundraiser. The game it was for was known as OZombie and it would be a dark retelling of the classic fairytale "The Wizard of Oz." OZombie would be an action/adventure title very reminiscent of American's Alice franchise, which may also be what ended up killing it.
The kickstarter struggled to raise the $950,000 it required and when an Alice movie was added as a stretch goal incentive, it became obvious that people would much rather have that without first having to fund the rest of the game. OZombie's kickstarter was cancelled soon afterwards, achieving less than $150,000, and was replaced by a kickstarter for just the movie.
In a way, it was really sad, since concept art of the project painted it as another stunning title straight from the creative minds of Spicy Horse. However, it was revealed after the cancellation that the funding goal was deliberately lowered and the game would have needed 1.5 million, which American McGee feared would scare away potential backers.
Shadow of the Eternals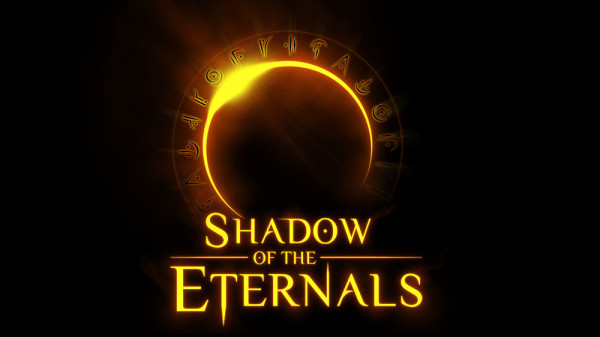 Fans of Eternal Darkness: Sanity's Requiem rejoiced when game director Denis Dyack announced that a kickstarter would be held for a spiritual sequel. Shadow of the Eternals would be an episodic series and excitement for it was high, but the original kickstarter was cancelled and a second one only raised a small part of the funding goal. How could a continuation of such a renowned horror title fail?
Well, the development was plagued with accusations, primarily aimed at Mr. Dyack himself. Several articles heavily criticized the man for supposed mismanagement and embezzlement of studio funds during the development of his past games. These games were made while Dyack was part of Silicon Knights, the studio responsible for the original Eternal Darkness, which was closed due to multiple financial issues and lawsuits between the company and Epic Games over unauthorized commercial use of Epic's game engines. Another member of the development team was arrested over possession of child pornography and all of that eventually made the backers' faith in the studio plummet, resulting in the failed campaigns.
Reportedly, Denis Dyack has formed yet another studio and has vowed to continue development on Shadow of the Eternals, though he is also considering turning the concept into a movie or TV series.
Dead Crusade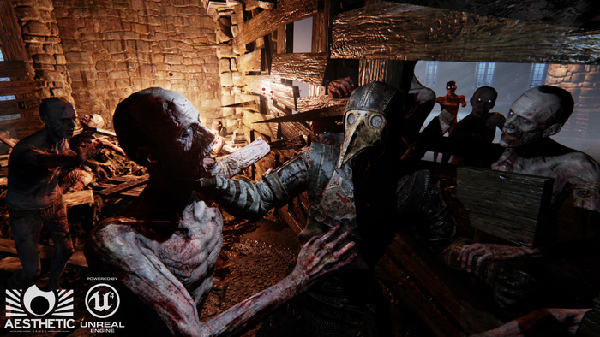 Horror fans like to complaint about the large amount of generic zombie games, but when Dead Crusade launched its Kickstarter campaign and promised to be one of the most innovative zombie games ever, nobody really showed up to support them.
The game was set in the late medieval ages during the outbreak of a plague. In similar fashion to Left 4 Dead, players would team up and each pick a character, except each one had different skills that made it ideal for specific situations. The Skirmisher would be good at range and could use traps, the Plague Doctor healed allies, etcetera. The zombies weren't your main concern, however, it was catching the plague yourself, which would give players ailments that drastically reduced their effectiveness. Team-members would then have to decide whether to slow down and help their friend or rush for the objective. Zombies were also a lot smarter and diverse than in most similar games and the combat system was meant to be similar to that of the Chivalry franchise.
The kickstarter was cancelled 15 days in with less than $10,000 dollars raised and I can't find any further mention of the game or the studio's continued existence.
Cult County
From the creators of the Dementium franchise, Cult County would be an action-driven horror game that would fill the void created by a lack of a Dementium 3.
The player would arrive in a dusty town somewhere in Texas in search of their missing sister, which of course involved the local, crazy cult. Renegade Kid themselves described it as "The Walking Dead meets Silent Hill 2 from a first-person perspective." It looked great, it had a lot of potential, and it only ended up raising 8% of its minimal goal. Unlike Shadow of the Eternals and OZombie there isn't even a controversial story attached to the failure of a campaign from such an established studio, it just didn't get any love from the horror community.
Dark Matter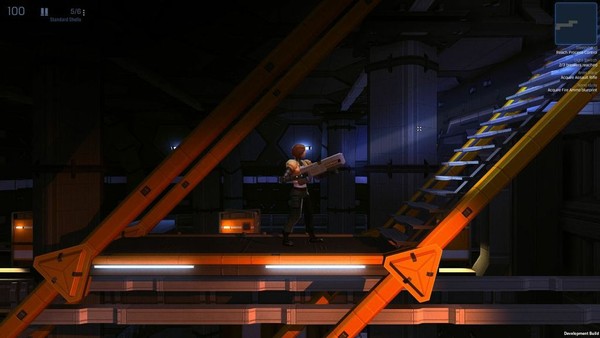 Intended to be a tense 2.5D action-horror title with a sci-fi style to it, Dark Matter set up a Kickstarter campaign in mid-2013, but managed to just barely raise $6,000 dollars, a far cry from the minimum goal of $50,000.
The game was heavily inspired by Metroid and promised to let players tackle tough challenges in a myriad of different ways while discovering the interesting back-story behind the game's universe. Despite this massive failure, Dark Matter did actually release on Steam, but the final product was kind of sad. Instead of scrapping the game or sucking up the costs, developer Interwave Studios threw up their hands and just released whatever they happened to have. This resulted in controversy when it was discovered the title sold for $14 and ended after just four hours by showing players a wall of text explaining the game was over.
Interwave defended their decision by saying it was the campaign's fault, but perhaps it would have helped if the game had any press coverage. I, at least, could not find any articles about the game besides the ones mentioning how the developers messed up and we were never approached by the studio at any point during its development.
Dead Years
And to end this list, why not talk about an open-world zombie survival title. Yes, those are the type of horror games we have been thrown to death with in recent times, but it's not productive to just write them all off as horror trash. For you see, Dead Years had more than a few interesting mechanics on offer.
Most prominently, players were not alone; they had their trusty dog with them comfort and protection. The game also featured a story with several side-missions and choices the player could make, instead of turning the game into a challenge to see how long players can hold out. Now, while we have seen many sad stories in this article, Dead Years allows me to end this all on a positive note: the game seems to be alive.
In February of 2015, months after the kickstarter failure, a blog was launched that showed off a much better-looking and aesthetically-pleasing Dead Years. It continues to be updated regularly and the game was already Greenlit, so it seems like ZeroByte managed to overcome a letdown that killed many of its fellow horror games.