Shadow of the Eternals crowd-funding goes live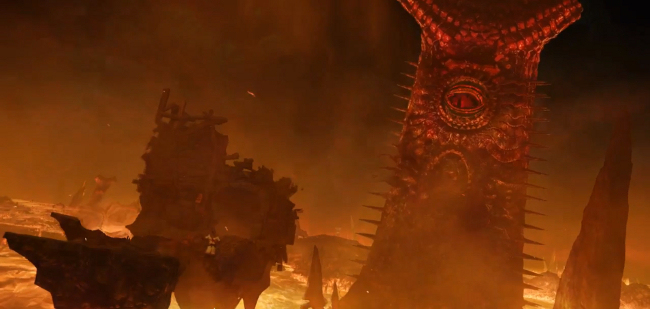 Shadows of the Eternals, the spiritual sequel to Eternal Darkness: Sanity's Requiem , has now gone up for Crowdfunding, with the goal to raise 1.5 million dollars (with stretch goals). The above video is their campaign pitch video, and you can find the crowd-funding campaign on their official website.
Additionally, they have released a press release:
Canadian Developer Precursor Games Launches Crowd-funding Campaign for "Shadow of the Eternals"
Hamilton, Ontario – May 6th 2013 – Precursor Games today unveils its debut project Shadow of the Eternals. Developed by the creators of the critically acclaimed Eternal Darkness: Sanity's Requiem, Shadow of the Eternals is an episodic action/adventure game that is likely to gain the attention of gamers everywhere.
Featuring an ensemble cast, Shadow of the Eternals will span over 2500 years of human history. Players will question their own perception of reality as they progress through this mind-altering psychological horror. The Pilot Episode is slated for release Q3 2014 on the Nintendo Wii U and PC.
The emerging studio is taking crowdfunding to the next level by giving the community the ability to contribute content to the game. Precursor Games has also revealed a campaign video and rewards tier system to go with their 1.5 million dollar goal, including pre-orders and exclusive merchandise.
"Precursor Games intends to leave no stone unturned in order to create an unparalleled experience for gamers", said Paul Caporicci, CEO of Precursor Games. "We have a talented team, incredible technology with CryENGINE and a new business model where we directly integrate the fan base into the development process, allowing for new possibilities and game direction. We are very excited to see where this new direction leads."
The Shadow of the Eternals crowd-funding campaign is can be found at www.ShadowOfTheEternals.com.
About Precursor Games: Founded in July of 2012, Precursor Games is comprised of veteran game developers with over 20 years of experience. Precursor Games is an agile, efficient, multi-disciplinary, and collaborative company dedicated to community participation. It is looking to change the way games are made in an ever-changing industry by taking advantage of the emergence of digital distribution, episodic content and community-driven crowdfunding.
There is also a segment about the story:
When Detective Paul Becker is called to one of the bloodiest gang massacres in Louisiana state history, only two survivors remain from a brutal conflict between two rival cults. As Becker begins his interrogations of the suspects, their combined recollections will uncover the truth about the 'Eternals'.
Featuring an ensemble cast of heroes and villains, Shadow of the Eternals will span over 2500 years of history throughout Egypt, England, Hungary, and the United States. Players will question the perception of reality as they try to balance the mechanics of combat, magick, and sanity events to progress through the adventure.
Shadow of the Eternals will take players on a memorable journey throughout time; weaving historical fact with disturbing fiction to create an experience unlike any other.
IGN is also slated to post a preview later today.
We'll bring you more news as it develops.
[Source]