World War Z Gameplay Overview Trailer Breaks Down Adaptive Difficulty and Survival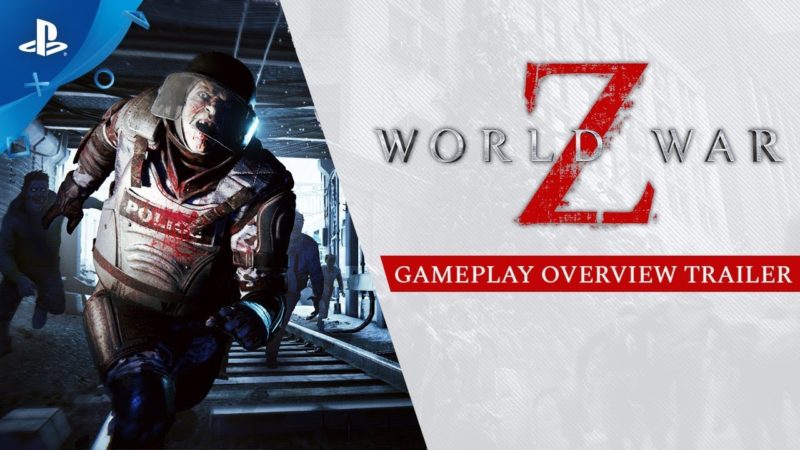 We're only days away from the release of World War Z, a co-op action game based on the 2013 film (which still sort of baffles me but sure, whatever), and we're finally getting some more detailed looks at the game's design and systems. From adaptive difficulty (which sees hordes spawn more frequently if you're doing well, but supplies and more powerful weapons spawn if you're havin a rough go of it) to I think the first reveal of special infected(?) the game is looking to be packing a lot of variety. If I'm being honest, I'm noticing more and more Left 4 Dead DNA as we get closer to release (the special infected are uh… all pretty familiar) but you know what if Valve won't make another one then I'm fine with someone else picking up the slack.
From the press release:
World War Z , the highly anticipated co-op shooter inspired by Paramount Pictures' blockbuster movie. Saber Interactive and Focus . Narrated by Saber's creative director, Oliver Hollis-Leick, "The action can be scavenging, running and blasting hordes of hundreds of zombies.

World War Z's co-op campaign takes place across four episodes, each containing three chapters, set in New York, Jerusalem, Moscow and Tokyo. Before diving into a chapter, you will need to select a class and weapon loadout. Whether supporting the team with ammo and heals, specializing in explosives or unleashing devastating firepower, you'll find a class suited to any style of play.

In World War Z , e very play session tells its own unique story of survival through the help of the AI director , Which Constantly ADAPTS to the actions of you and your squad. For example, a stealthy approach is rewarded with less zombie spawns, allowing you to conserve precious ammunition. When it comes to massive swarm events, struggling squads may also provide additional defensive equipment, such as an extra auto turret or mortar.

Alongside the narrative-driven campaign, players can compete against each other in 4v4. Players vs. Zombies modes . This includes zombified twists on classics as King of the Hill, Domination and Deathmatch, as well as the all-new Scavenge Raid and Vaccine Hunt modes.
We'll be getting you a review as soon as we can. I'm actually looking forward to this, so here's hoping it can pay off on its promises. Lord knows we need a good co-op zombie game these days because, while the well hasn't been dry, the water has for sure been tainted.
World War Z releases on the 16th of this month for Xbox One, PS4 and PC (via the Epic Games Store)