The Sinking City Improves Performance And Offers New Free DLC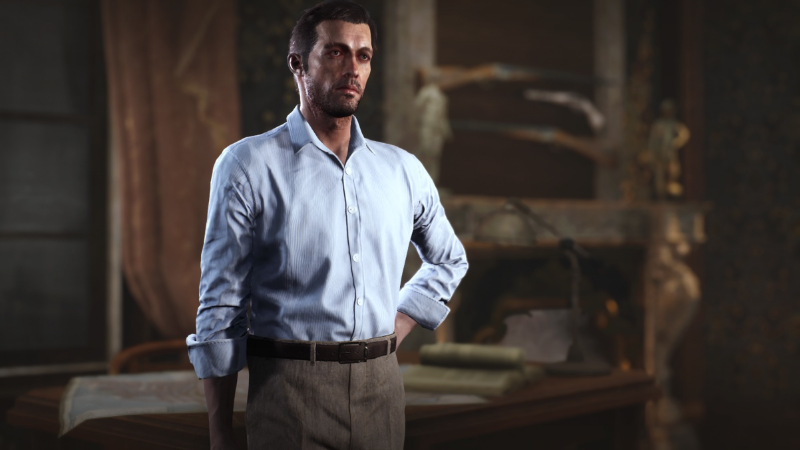 It took much longer than originally expected, but Frogwares has finally published a substantial patch to its adventure mystery title, The Sinking City. The developers added solutions to many of the problems fans have noted since the game's launch. In addition to necessary performance improvements, it also introduces a new free DLC, perhaps a small token of apology.
The main purpose of this patch is to improve the stability of frames per second, reducing falls and irregularities, along with "other optimizations" that the team didn't describe in further detail. Passersby will no longer materialize right in front of you, leading to fewer collisions and illogical behaviors. Finally, weapons received animations, sound effects, and recoil to make them feel much more realistic. Even the NPCs got a little weapon refurbishment, with new sounds added to their trusty tools, as well.
The DLC released alongside the patch consists of two new outfits, the Unburdened Newcomer and Vacationist. Upon completing the first quest, these new threads appear in the wardrobe for players to enjoy.
The Producer of The Sinking City, Serge Cervoonnyi, made the following statement:
We're very sorry for the delay on these patches. We're not the biggest team so collecting as many instances of where the game's performance was taking a hit to really understand the issues took much longer than expected. From there it was a matter of making sure our fixes were effective across the board and not just on these instances. We also had a second team working on additional enhancements that then had to be merged with our performance patches and properly tested. We're really sorry for the wait but hope the fixes plus the additional outfits can now let console players who were holding off on playing dive back into the game.
You can download the patch on PS4 and Xbox One, but it will also come to PC soon. How has the game done in terms of criticism? You can read our review of The Sinking City here!