Have a New Trailer and Open Your Wallet for The Sinking City
Frogwares Studio's The Sinking City is just two months away, so it's time to pony up the cash if you're interested in this Lovecraftian adventure. Pre-orders are now open for The Sinking City's various editions — Standard, Day One (physical), and Necronomicon.
The Necronomicon edition of The Sinking City is available digitally through online retailers/platforms and includes the "Worshippers of the Necronomicon" 3-quest DLC, the "Investigator Pack," and 48-hour early access to the game. You'll need to sacrifice $74.99 to own this edition.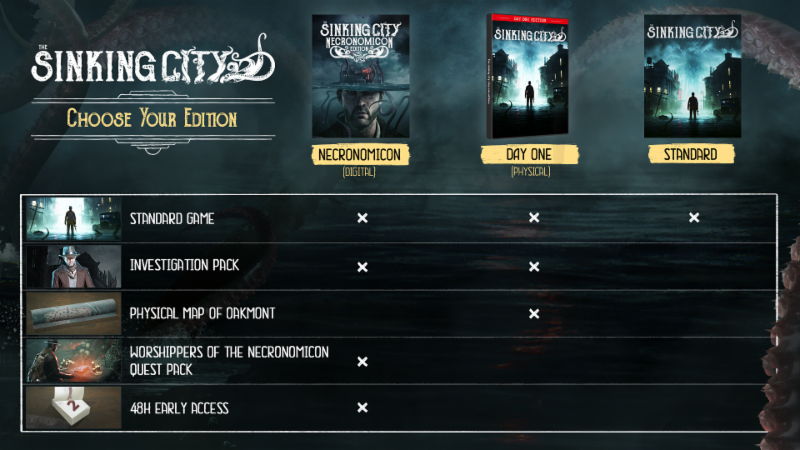 If you're on the fence, a new trailer has released as well, focused entirely on a mission called "A Delicate Matter," which is set a few hours into the game. The trailer goes over how the investigation mechanics work — from looking for clues to interrogating characters. It's like an Eldritch LA Noire.
During this mission, Mr. Throgmorthon, head of one of the leading families in Oakmont, asks Charles to look into a delicate matter: a receiver of stolen art has disappeared just before closing the sale of a valuable item, and Throgmorthon wants it back at all costs. As the investigation unfolds, the player finds out that the story is far more complicated than it first seemed. Without being prompted by the game, the player must question more and more witnesses throughout the town, and use logic to get to the bottom of things.
The Sinking City's release date is June 27th on PC (via Epic Games Store), PlayStation 4, and Xbox One.