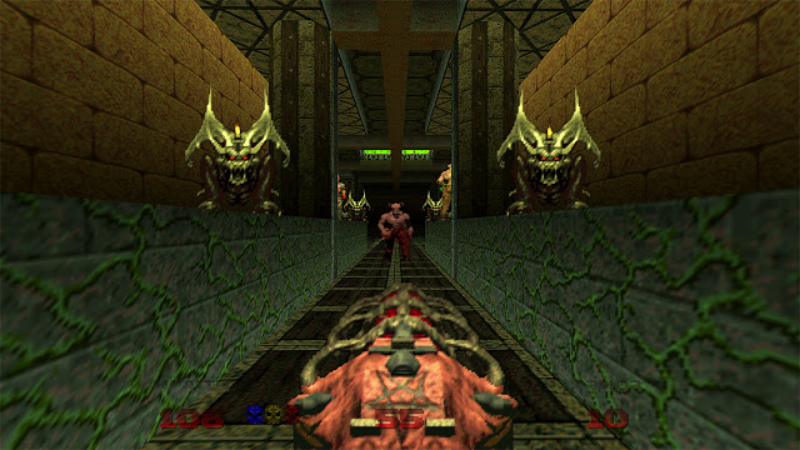 Although originally expected for November of this year, we recently learned that the much-anticipated DOOM Eternal has a new release date: March 20, 2020. id Software announced that they moved the release date in order to offer the best possible experience. This was not the only delay as the same has happened with DOOM 64, the return of the 1997 Nintendo 64 entry in the series. You can see it in action in its new trailer below.
Pre-ordering any edition of DOOM Eternal will allow you to get DOOM 64 on March 20, 2020, for free. This is also available for the Nintendo Switch, even if the game releases later (release date not yet announced), but you will have to wait until release to play DOOM 64. If you are not interested in pre-ordering DOOM Eternal for the Nintendo Switch, you can also buy DOOM 64 separately on March 20, 2020. The rest of the consoles will probably get the game as a separate purchase option later next year.
This is not the only gift when pre-ordering the game; you will also receive the "Rip and Tear pack, which includes a DOOT Revenant player skin, Throwback Shotgun Weapon skin, Cultist Base Master Level, a remix of the main game's Cultist Base level, and more.
DOOM Eternal is the direct continuation of DOOM of 2016, a critically acclaimed shooter. This sequel, according to its director, will be the best game ever made by id Software.