Doom Eternal Will Take A Stab At Asymmetrical Multiplayer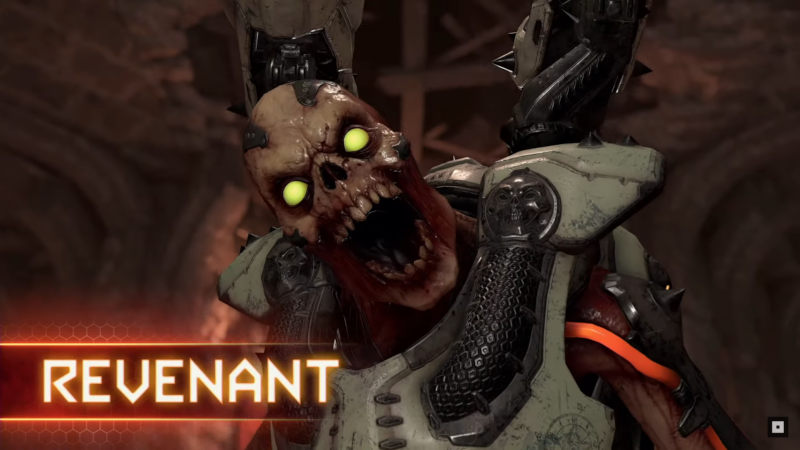 As to be expected, the most recent QuakeCon brought along a new batch of Doom news. Aside from the announcement of the original trilogy re-releases, we learned of a new multiplayer mode coming to Doom Eternal.
The mode itself is an asymmetrical multiplayer deathmatch called 'Battlemode', in which, one player takes control of the Doom Slayer, while two other players will take control of the opposing demon faction. The playable demons are the Revenant, the Mancubus, and the Pain Eternal. The Doom Slayer will be armed with his full arsenal from the singleplayer campaign, whereas the demons will have have to utilize teamwork and strategy to win. To counter their relative lack of firepower, demon players will have the ability to spawn stage hazards and other A.I controlled demons to hopefully outplay the Slayer.
There are more playable maps and demons planned for Battlemode that will release after the game's launch on November 22nd, on PC, PS4, Xbox One, and the Switch. In an additional tidbit of news, at the QuakeCon Doom keynote presentation (shown in the video below), a new demon called the 'Doom Hunter' will be joining the roster in the Doom Eternal singleplayer campaign.
Doom (2016) was definitely a huge success primarily due to its excellent singleplayer campaign. Since the title's multiplayer didn't receive the same level of love, if Id/Bethesda insists on having a multiplayer component of the game, then I think an asymmetrical multiplayer is a much more sensible way to go about doing so. Only time will tell if Battlemode will have the staying power the devs seem to hope for. You can check out some screenshots for Battlemode below.
81119
true
false
true
false
true
true
false
auto
false
ease-in-out
300
auto
false
0
true
false
%curr% of %total%