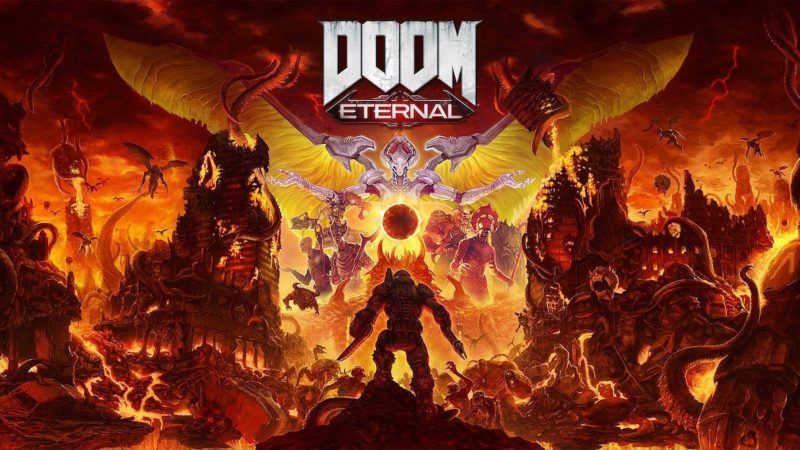 To quote the man, the myth, the legend Shigeru Miyamoto: "A delayed game is eventually good, but a rushed game is forever bad". Doom Eternal developer id Software has chosen to avoid being bad forever, and are delaying the newest installment by a few months. Originally slated to release this November on the 22nd of this year, the game has now been pushed back to March 20th, 2020. From the press release:
Throughout the development of DOOM Eternal, our goal has been to deliver a game that exceeds your greatest expectations across the board.

To make sure we're delivering the best experience — for DOOM Eternal to live up to our standards of speed and polish — we've made the decision to extend our launch date by a few months to March 20, 2020.  We know many fans will be disappointed by this delay, but we are confident that DOOM Eternal will deliver a gaming experience that is worth the wait.

In addition to shifting the DOOM Eternal launch date, we've made a couple other changes we wanted you to know about:

Invasion Mode, which will allow you to enter another player's game as a playable demon, will release as a free update shortly after launch.
DOOM Eternal for Nintendo Switch will release after the other platforms. We will announce that date in the future.
DOOM 64 will be available on Xbox One, PlayStation 4 and PC in addition to Nintendo Switch. We are adding DOOM 64 as a pre-order bonus for DOOM Eternal on all platforms so you'll be able to download and play this classic game, for free, just for pre-ordering DOOM Eternal. DOOM 64 will be released on March 20, 2020 on all platforms.

We are grateful to every DOOM fan for your dedication and support – we can't wait to rip-and-tear right alongside you.
I don't blame them at all — if the game simply wasn't up to the standard they wanted for it, good on them for not just allowing it to release as is. Many of my favorite games were delayed, from Resident Evil 2 to Zelda: Twilight Princess, and they're the better for it. The lightening up on "crunch" as the industry calls it is also a great move as more and more information comes to light about how unhealthy it is for developers. Plus, we're getting Doom 64 on other platforms as well, which is pretty damn awesome. Everyone will get a chance to have the complete Doom collection — although I'll be curious if it will still be called Doom 64 on non-Nintendo systems. No reason not to, but there have been cases where the title of a previously Nintendo exclusive game was altered when ported to other platforms. We can't wait to see Doom Eternal presented in the way the developers intend next year.