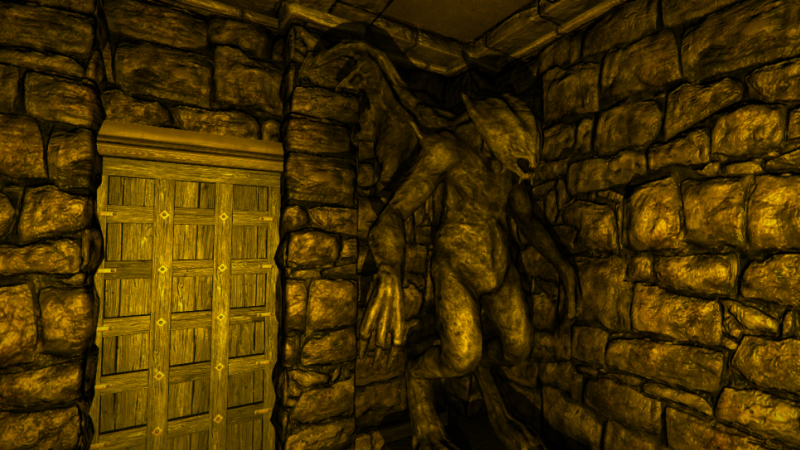 Dreadhalls, one of the most popular examples of virtual reality horror, will see a release on the Oculus Quest. The game will release October 3 on the Quest for only $9.99.
Dreadhalls was actually one of the first horror experiences in VR. White Door Games launched it in 2015 on the Samsung Gear VR, well before the release of the Oculus Rift, HTC Vive, or PlayStation VR. The developers regularly improved it via updates and the award-winning virtual reality horror game has maintained its popularity over the years. It is therefore logical that they also decided to release the game on the Oculus Quest.
Despite the game's age, Dreadhalls is definitely worth discovering on Oculus Quest. This first-person escape game immerses you in a terrifying dungeon and the haunting labyrinth is full of horrible creatures. Stealth will be your only weapon in the game. The developers definitely know how to exploit a scary atmosphere. 
Experience a new kind of immersive horror in Dreadhalls!

You are trapped deep inside a massive dungeon. Explore it, survive it, and find a way to escape. Your only weapons will be stealth, your own courage, and a faint light.

Inspired by the survival horror and roguelike genres, Dreadhalls has been terrorizing people ever since its debut at the 2013 Oculus + Indiecade VR Jam.

Dreadhalls is an intense and scary experience, not for the faint of heart. You have been warned!
One of the great benefits that Dreadhalls offers is the ability to replay it with different labyrinths. Horror and VR goes well together, and with Halloween happening soon, we might see quite a few horror additions made to the VR library.