Resident Evil: VR Trailer Sends the USS Through Hell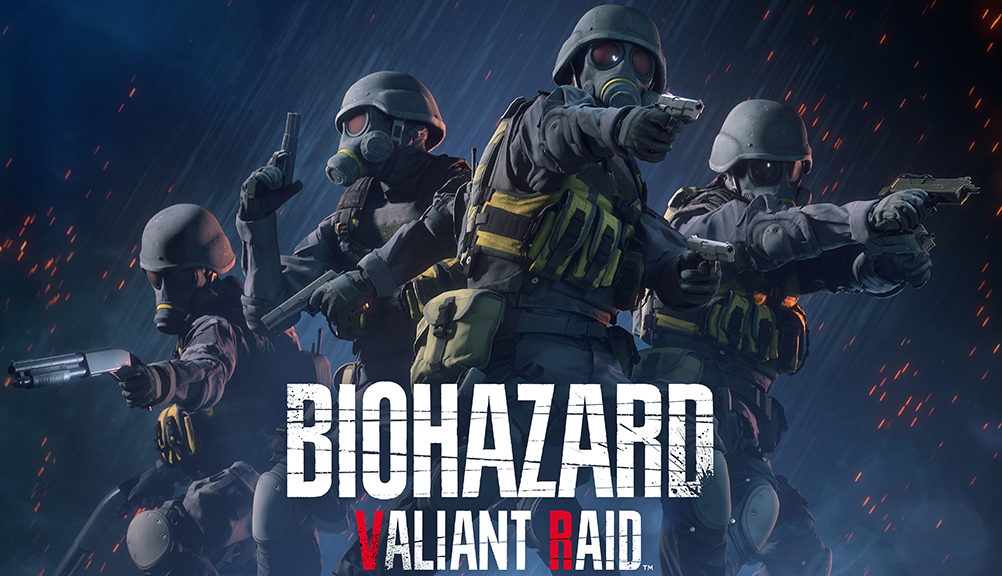 Announced a few weeks ago, Resident Evil: Valiant Raid is delivering a virtual reality REmake 2 experience in Japan in just nine days. We didn't learn a whole lot before, only that it would star a USS (Umbrella Security Service) team as they explore an Umbrella facility that's fallen to an outbreak, and admittedly this trailer doesn't shed much more light on that. We do get to see that, yes, the game is 100% using Resident Evil REmake 2 assets (and in fact, the in-game running animation at the beginning). USS Soldiers, zombies, Lickers, and the big man himself, the T-103 (this would presumably not be Mr. X, which is the name of the Tyrant that specifically stalks Leon and Claire). Check out the trailer:
Man, I love that music. Resident Evil REmake 2's score is tremendous, and using Last Judgement was a good choice (although I think I'll always prefer Looming Dread, HUNK's theme) was a good call. Anyway, as I said, there still really isn't any more information here than there was in the original announcement. I really hope Capcom releases some official gameplay video of the experience, or at least someone sneaks a camera into a lense while they play. Resident Evil: Valiant Raid is exclusive to Plaza Capcom, an arcade, in Japan. I'd love for it to come to PSVR at some point, but I feel like that'd be a long shot. I'm also still curious if this will be canon or just a one-off thing that doesn't have any relevance to anything. Honestly, it'd be badass as hell if we were Alpha Team, HUNK's unit that took down William Birkin, and we blow through those final moments before the team was wiped out. We only recently learned a bit more about the team thanks to REmake 2, that HUNK's squadmates where named Kirkpatrick and Martinez, although there are several others we only see in other games (like GOBLIN 6 and Miguel).
We'll keep you up to date as more info comes out, and with the game releasing on the 19th, hopefully some footage of actual gameplay surfaces sooner rather than later.