Succubus Gets Release Date and New Demo on Steam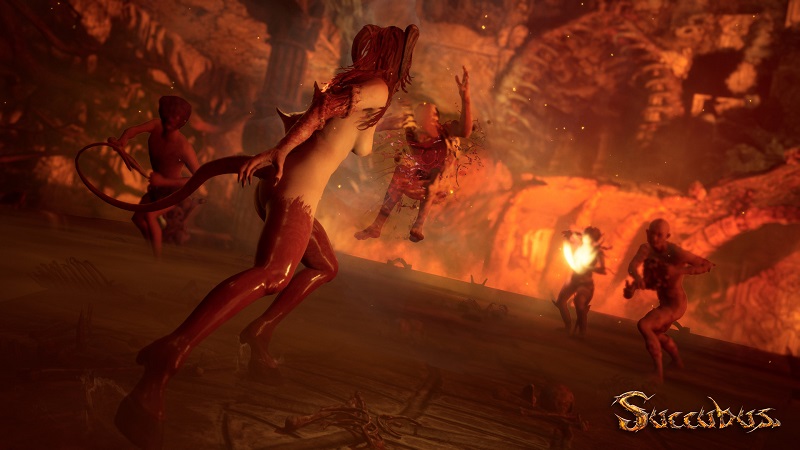 From the studio that brought us the psychosexual hellscape that was Agony, MadMind Studio have been seemingly beavering away at their latest title, Succubus. The game is described as a spin-off to the 2018 horny horror, though not much has been said about development for some time, until now.
In a recent press release, the studio announced a release date and platform for the game, which will be coming to Steam on July 21st, 2021. There's also a new demo for people to check out while waiting. As of this article going live, there doesn't seem to be any plan to release Succubus on any further platforms.
The game essentially picks up where Agony left off. Players will take on the role of the demonic priestess Vydija to seek out revenge on those who wronged her. Much like the previous game, fans can expect lots of adult content and horror-based themes, including the nudity a-plenty one imagines given such a disclaimer. However, unlike Agony, which had more of a focus on survival, Succubus will rely on more brutal action-orientated gameplay.
MadMind also says there will be some intriguing features to help develop the character throughout the course of the game, such as having forty weapons to get ahold of, and numerous special powers used to "wreak havoc" on others. Here are some other things they say the game will feature:
Intense and brutal action
40 different weapons
20 special powers
A system of weapons and armors that affect the player's statistics
A hostile environment full of traps and enemies
Diversified opponents
Boss fights
World Map
Character Customization
Main Hub with customization option
Ranked Arenas with Online Leaderboards
A multi-story plot combining horror with action and survival
A rich and diverse world of Hell
Surreal visual setting and gore
The inclusion of a customizable character and hub world are definitely interesting assets. Despite the fact that this is basically a continuation of Agony, and set in a similar world, it's starting to sound more and more like this game will veer away from the previous one in terms of gameplay style and overall feel.
While Agony was a bit lackluster and even Movie Games' recent Lust from Beyond left much to be desired, there's still an opportunity for studios to blend eroticism with horror in a way that is satisfying. Check out the latest (and very adult) trailer for Succubus below.