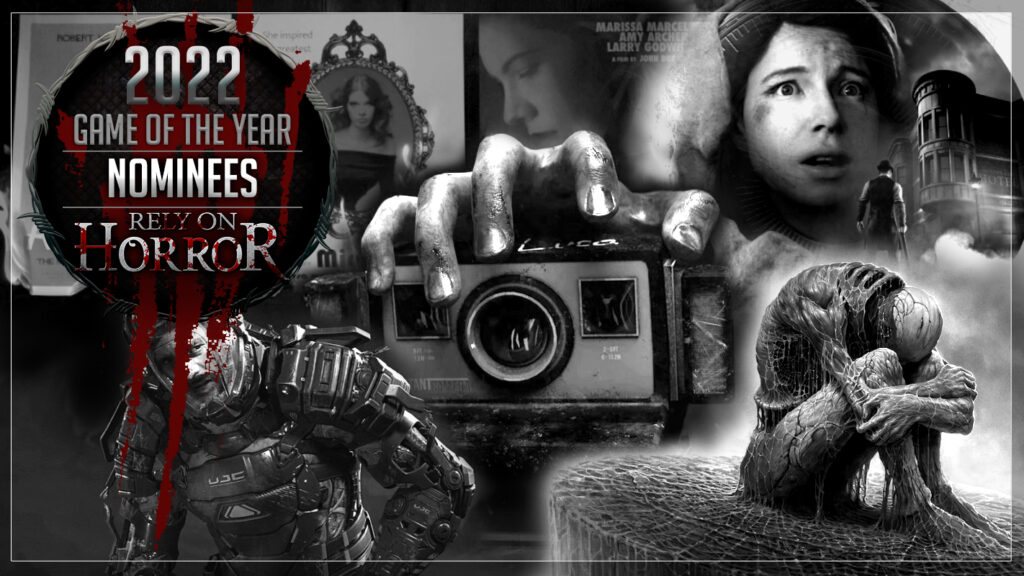 As another year draws to a close, we reflect back on the variety of horror titles that were released in 2022. After internal discussions and votes based on our own favorite titles, the Rely on Horror staff is excited to announce our five 2022 Game of the Year Nominees.
Here's the list, in no particular order:
MADiSON – BLOODIOUS GAMES
The Dark Pictures Anthology: The Devil in Me – Supermassive Games
The Callisto Protocol – Striking Distance Studios
Scorn – Ebb Software
Immortality – Sam Barlow
Do you have your own horror-themed Game of the Year? Let us know! In addition to announcing our own nominees, today the Rely on Horror 2022 Community Game of the Year award poll is now open. Simply fill out this form (embedded below). The form includes our GOTY nominees and as many horror games that came out this year as we could remember. If your favorite horror game of the year isn't on the list, simply add it under "Other." FYI – you must be logged into a Google Account to see, fill out, and submit the form that's embedded below.
We'll announce our 2022 Game of the Year and the Rely on Horror Community Game of The Year on December 31st!