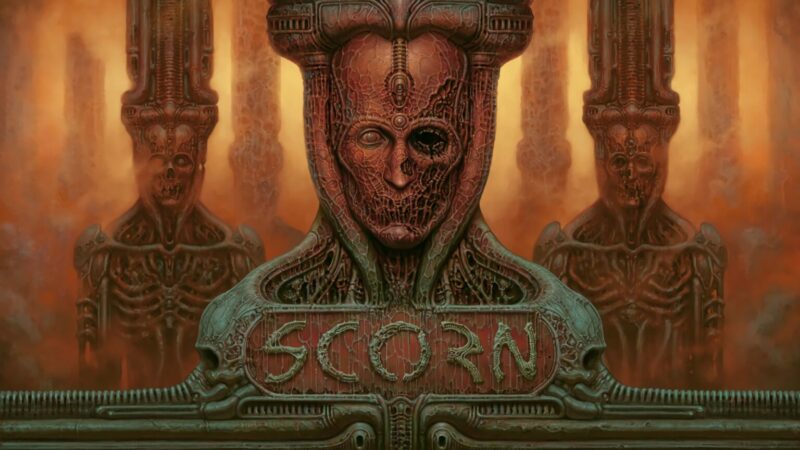 Scorn, the H.R. Giger-inspired atmospheric first-person horror adventure game from developer Ebb Software and publisher Kepler Interactive, is out today for Xbox Series X|S and PC.
Today's new launch trailer introduces players to the twisted and horrific biomechanical depths of Scorn's world. Players will have to learn how to deal with the horrors that call this dilapidated world their home all on their own. Fortunately, you'll discover an arsenal of biomechanical weapons that will help you to survive the harsh organic nightmare you're thrust into.
In Scorn, you are tasked with navigating a desolate and interconnected bio-labyrinth. The only way to make it through is by learning the rules of this grisly place and manipulating the cruel machinery left there. By uncovering and connecting these secrets using the organic tools available to you, you just might survive this world. Whether you'll be able to uncover the truth, however, may not be as simple.
Main Features:
COHESIVE "LIVED-IN" WORLD: Scorn takes place in an open-ended world with different interconnected regions. Each region is a maze-like structure with various rooms and paths to discover. All the storytelling happens in-game, with no cut-scenes to distract you from the grisly reality of the living, breathing world you're in. But keep your eyes open – the game won't show you any sympathy if you miss something important on your uneasy travels.
FULL BODY AWARENESS: Players will experience better immersion being aware of the character's body and movement. Interaction with the world is realistic – objects are picked up with your hands (instead of just floating in midair), machines and instruments are operated by grabbing the controls, etc.
INVENTORY AND AMMO MANAGEMENT: Your loadout is defined and limited. This plays a big role in keeping the player in an even greater state of awareness throughout the whole game. Players will have to think about when to fight and when to take cover and how their actions affect the world around them. Different play styles will be needed to advance.
Scorn is available now on Xbox Series X|S (day one with Xbox Game Pass) and PC via Steam, Epic Games Store, and GOG. For more info, visit scorn-game.com.
Be sure to check out the brand-new Launch Trailer below.