As if we didn't already have plenty of new Silent Hill on our plate following October's Silent Hill Transmission video, we have what essentially amounts to a re-confirmation of one of the most persistent and credible leaks from before the official series revival. Silent Hill: The Short Message (also known as Silent Hill: Sakura) was originally leaked for the first time back in May with a handful of screenshots and a piece of concept art. Some fans were skeptical, but the combination of a noticeable similarity with an old tweet of series creature designer Masahiro Ito and the game being rated in Korea for PlayStation 5, it seemed like the cat was out of the bag so to speak. Surprisingly, The Short Message wasn't included in the lineup of announcements during the Transmission, which seemed to cast doubt on the whole project again. Well, looks like post-its are back on the menu following the game getting a second rating, this time in Taiwan — along with a bevy of new details and the first "official" image (see: not posted by a fan but from an official source). The page for the rating was swiftly removed once being noticed, but not before fans were able to snag screenshots.
WARNING: Game details to follow that could be seen as spoilers
The game details line up perfectly with May's leak of this game: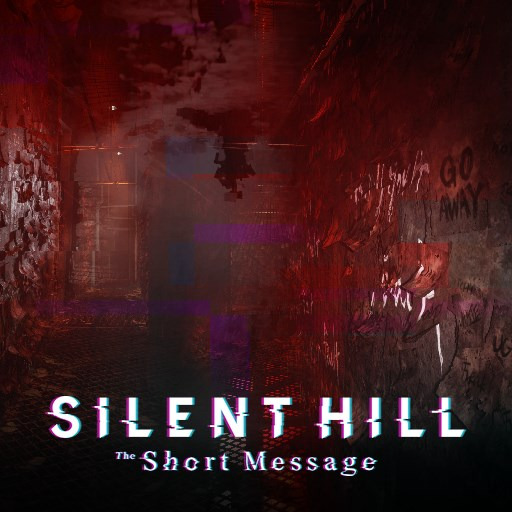 Anita came to an abandoned apartment in order to meet her friend Maya, and somehow woke up to find herself trapped in it. She must escape her own fears and the monster lurking in the corridors, discover the truth behind the events she's trapped in, and try to escape before her own trauma consumes her will to survive.
Along with these details, the game is listed as being rated 15+  (in the TESRI rating scale) for "violence, horror, inappropriate language". All of this seems to point to an announcement coming very soon, and with previous leaks pointing to this game being a short demo that ties into the upcoming Silent Hill f, it seems perfectly fit to generate hype for the new title. We presumably still have Silent Hill 2 Remake between now and then, but who knows. We'll keep you updated with any new information as it comes to light, and hopefully, The Short Message will get an official announcement any day now – especially after Konami announced during an investor meeting that 2023 will be a year of "many announcements".
[Source]