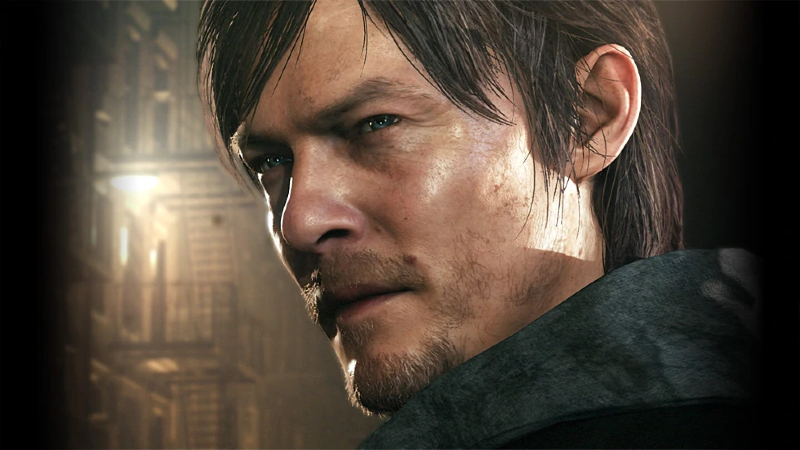 Ever since the untimely loss of P.T./Silent Hills back in 2015, horror fans have been hoping and praying that a new game in the dormant series would eventually emerge. As such, the rumor mill has been doing overtime, and there have been several Silent Hill speculations and rumors that have been running amok. None of the rumors seem to offer any real evidence, though there's been some recent developments which (once again) may or may not lead to anything.
Just a few hours ago, leaker AestheticGamer aka Dusk Golem posted a few images which they say are from an upcoming Silent Hill game. This has naturally got the fan base talking once more, and while they could have easily been dismissed, the screenshots/concept images have since been taken down due to copyright violations.
For many, this is all the proof they need that this is a legitimate leak. The images themselves showed off a couple of creepy interiors, as well as a close-up of a woman with some words scrawled on her face. Because of the DMCA takedown, we don't feel it's best to publish the images for this article, but it's possible for those interested to seek them out.
(1/2) Silent Hill leak. There's a lot I'm not sharing for now. This is from a relatively new source for me, but I have been given more than enough proof to believe them. I also will mention the names "Anita & Maya", "SMS Messages", & this is not the only SH game in dev. The shots pic.twitter.com/t5MWzNxfFS

— AestheticGamer aka Dusk Golem (@AestheticGamer1) May 13, 2022
It's hard to tell whether or not the screenshots were from this mythical Silent Hill game. Fans have been burned in the past, but the DMCA strike certainly lends the leak an air of credibility, at least for some. Takedowns such as this would ordinarily only take place if the owner of the IP saw it fit to do so for copyright reasons, so that's something to think about. The story details Dusk Golem mentions also fall in line with previous reports in regards to the canceled Silent Hills, such as a report from former IGN editor Alanah Pearce, who explained that Silent Hills would have "texted you" via SMS connectivity with the game.
All we can say at this stage is that some images were uploaded and then immediately removed. The rumors will no doubt be spreading once more, but of course, there's been no confirmation from Konami or any suspected developers on whether these were legitimate images.
If there is a new Silent Hill game in the works, it's believed that Bloober Team will be at the helm, especially as the developer struck a deal with Konami just last year.
We'll try to keep this post updated as the story develops, but some may see this as fairly strong evidence that the series may be making a comeback.